Home builders can add value to their new home offerings and attract buyers by including fire sprinkler systems.
Listings and Innovations | Residential
A new section of the 2019 edition of NFPA 13 (16.3.9.6.2) specifically states that nonmetallic piping, including CPVC, may be used in fire sprinkler systems in private garages within a dwelling as long as the garage space: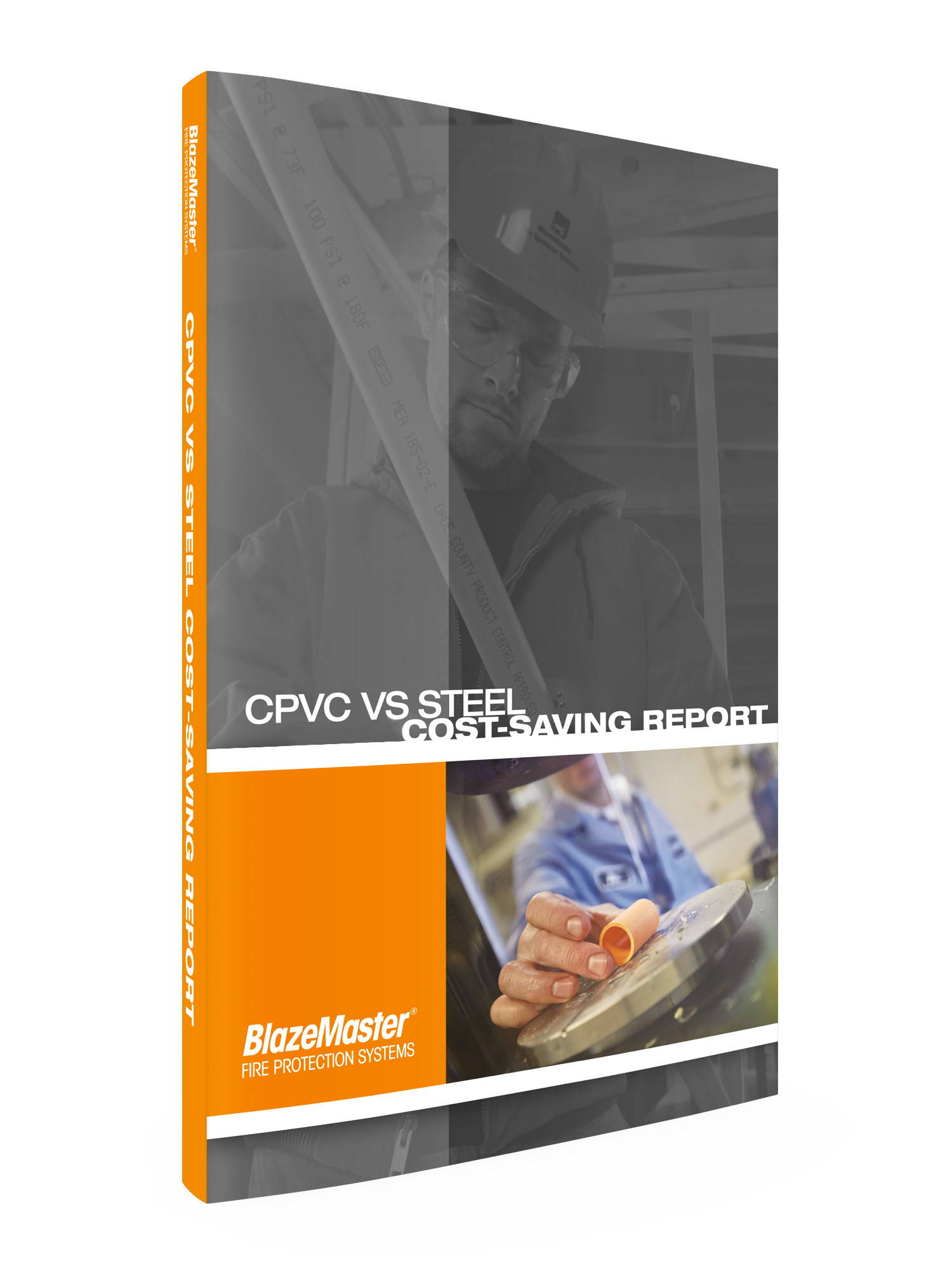 Cost-Savings Report
Discover how to save time and money with the right fire sprinkler system.
More communities across the nation require residential fire sprinklers in new home construction than ever. That is definitely a positive step in terms of safety for homeowners and first responders.
Commercial | Industry News | Listings and Innovations | Residential
I'm often asked how new construction materials may be used in conjunction with BlazeMaster® Fire Protection Systems. Today, we'll discuss cross laminated timber (CLT), one of the most popular new products in use today for homes, multifamily and high-rise office buildings.
BlazeMaster vs. Generic | Residential
At the same time as more state and local codes require fire sprinkler systems – and responsible home builders in areas where they are not required offer such systems as options to their buyers – the discussion of what piping material is best suited for single family home installations has been tossed around by many builders. This has brought the question of using CPVC or PEX systems to the forefront.
Adrian Peschi, LCAM, knew that if the retrofit to the 338-unit high-rise apartment building he manages in Fort Lauderdale went poorly, he'd hear it from hundreds of unofficial supervisors—the residents.
House fires spread faster than they used to. Modern, often synthetic materials burn quicker and hotter than traditional furnishings. It only takes three minutes for these materials to reach their autoignition temperature before they emit flammable gases. In less than five minutes, flashover can occur and engulf the entire home in flames. To help limit the spread of fires, communities across the nation are implementing ordinances requiring home fire protection systems in new single and double family residences.
BlazeMaster vs. Generic | Chemical Compatibility | Residential
Fire protection system failures at a 19-story newly-renovated Dallas hotel and a 10-story multifamily complex in Louisiana resulted in the need to temporarily relocate residents and guests, lost revenue, property damage that led to hundreds of thousands of dollars in repair bills and, in the Dallas incident, deployment of key fire department personnel onsite for extended watch for more than three months.
New builds can be pricey. With consumers desiring luxury amenities such as granite countertops and custom flooring, they may not want to consider spending money on a fire sprinkler system—but it should be top of mind. Unfortunately, in most cases, fire sprinkler systems are not installed in homes unless required by law, which is why there is a glaring need for more ordinances and recommendations from builders.
Case Studies | Commercial | Residential
The long-standing real estate boom in Atlanta got an added boost with the completion of Phase I of Atlantic Station. The $2 billion development off I-85 in Atlanta is credited as being the community that launched the live-work-play concept that is quickly gaining popularity in other parts of the country.