Since its inception in 2012, Atlanta-based SuperHero Fire Protection has relied exclusively on BlazeMasterⓇ Fire Protection Systems to protect its customers and their residences. The full-service fire protection contractor mainly services residential properties such as single-family homes, townhomes, high-rise buildings and multi-family apartment complexes, where they face tight construction deadlines. By relying on BlazeMaster CPVC, SuperHero Fire Protection meets deadlines not possible with steel systems.
New builds can be pricey. With consumers desiring luxury amenities such as granite countertops and custom flooring, they may not want to consider spending money on a fire sprinkler system—but it should be top of mind. Unfortunately, in most cases, fire sprinkler systems are not installed in homes unless required by law, which is why there is a glaring need for more ordinances and recommendations from builders.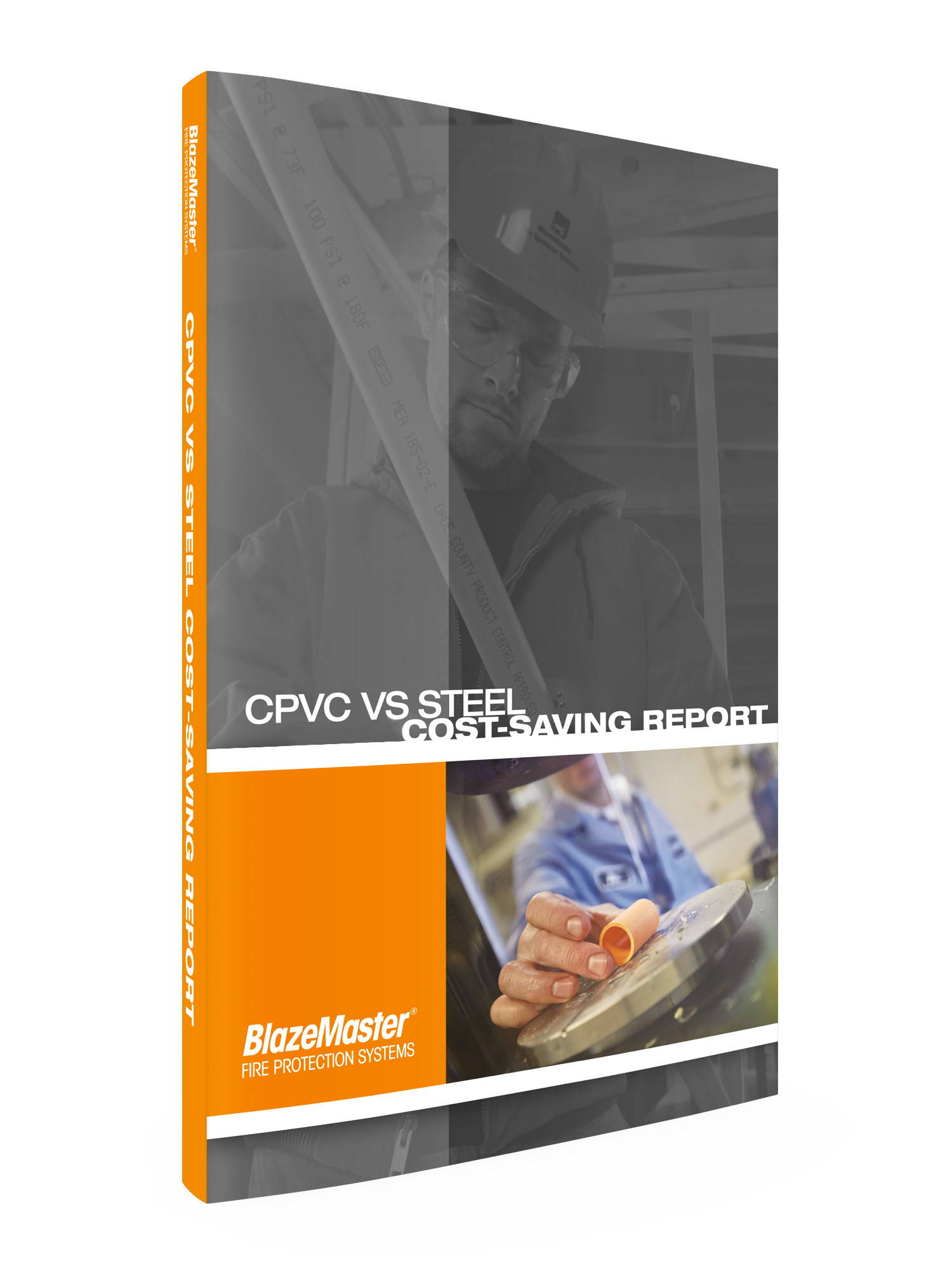 2018 Cost-Savings Report
Discover how to save time and money with the right fire sprinkler system.
After recent Tower fire tragedies, a 2017 report by the Housing and Finance Institute has built a picture of what comes next for UK housing in the wake of the disaster, and how the government can react. The report outlines three needs: to pause on the building of any new high-rise blocks, to review how existing residential tower blocks can be made safer (including sprinkler installations), and to speed up house building throughout the country, including re-housing those affected in high-rise homes. For those who might benefit from a quick summary of the report, the three key themes for action are: the need to repair, protect, and build as a response.
Case Studies | Residential | US Resources
What started as routine maintenance at a Jamestown, North Carolina multi-family complex turned into a dangerous, life-threatening situation for a construction team member of LEC Properties Incorporated. The team member was cleaning the weeks-old, 460-unit luxury Crowne Lake Two when fuel used to refill a pressure washer in the breezeway spilled onto the already hot exhaust system, igniting into a blazing fire.
Case Studies | Material Comparison | Residential | Retrofit | US Resources
When five students died tragically in a fire at the University of North Carolina, Wake Forest University in Winston-Salem, N.C., embarked on an ambitious program to retrofit all campus housing with fire sprinkler systems. The university was limited to working on the project from mid-May to mid-August, when the number of students requiring campus housing was greatly reduced. Two buildings were completed during the first summer, then four in the summer of 1998, and six in 1999.