Lubrizol Advanced Materials' BlazeMaster® CPVC is the most tested CPVC fire protection material on the market. In fact, we're so confident in the quality of BlazeMaster Fire Protection Systems, both in physical properties (burst and impact resistance testing) and chemical compatibility, testing is conducted by or overseen by third parties.
BlazeMaster® CPVC is a strong, durable material that maintains its structure better than most commonly used plastics.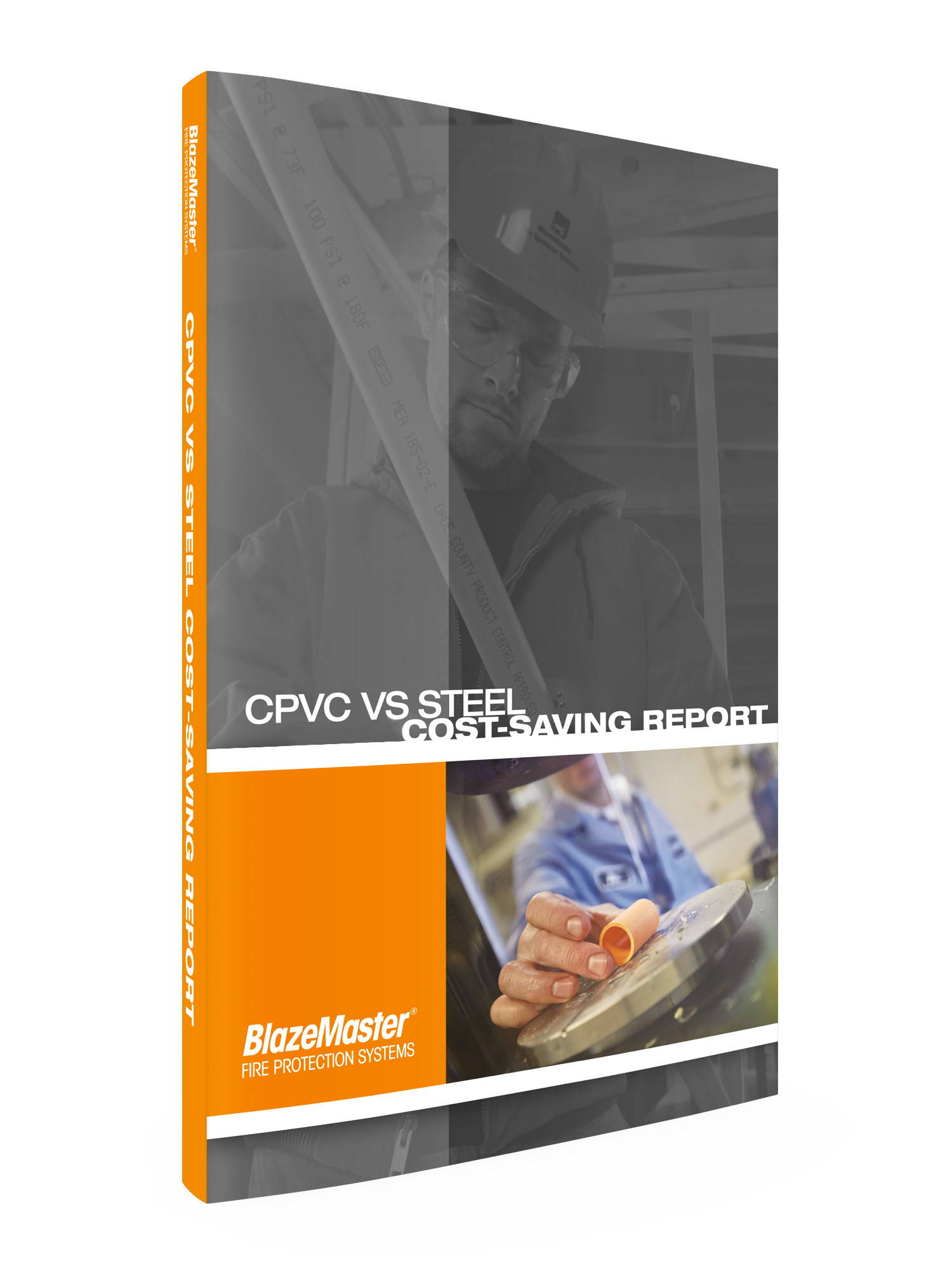 2018 Cost-Savings Report
Discover how to save time and money with the right fire sprinkler system.
Fire sprinkler system failures in prominent hotel and apartment properties in Dallas and Baton Rouge over the past year are reminders of the need to understand key CPVC installation issues such as chemical compatibility. They're also a reminder that nothing replaces training – even of the "refresher" variety – when it comes to fire protection system installation. Having the proper knowledge before, during and after installation is critical for all involved in designing, specifying, installing and servicing a fire sprinkler system.
The City of Chicago Building Code has seen its first comprehensive change in 70 years as a result of recent City Council approval. The Phase 2 Building Code Modernization Ordinance makes Chicago the ninth major US jurisdiction to adopt the 2018 International Building Code and International Existing Building Code. The National Fire Sprinkler Association (NFSA) played a major role in helping to see this through.
We encourage you to check out a great new website, "Fire Sprinklers Buy Time, Time Buys Life," which is the focus of a national campaign just announced by the National Fire Sprinkler Association (NFSA).
For more than 30 years CPVC has been the material of choice for many fire protection systems worldwide, with advantages over steel such as lower initial cost, ease and safety of installation, and a lower cost of ownership that includes better flow rates and reduced maintenance.
A 2018 renovation at Lubrizol Advanced Materials' PM Building in Brecksville, Ohio provided a unique opportunity to examine and test BlazeMaster® CPVC Fire Protection Systems pipe that had been in service for nearly 30 years.
CPVC pipe and fittings are used every day in residential, commercial and multifamily fire protection systems. One brand – BlazeMaster® CPVC – has performed well for years. While there are many reasons for this, I'd like to focus on one – the FBCTM System Compatible Program – the oldest and most trusted chemical compatibility program in the industry. It's one reason contractors, designers and engineers can be more assured of a high-quality installation. The program helps you avoid costly system failures such as a 19-story newly-renovated Dallas hotel and a 10-story multifamily complex in Louisiana recently experienced by a competitive brand.
Fire protection systems are only as reliable as the supply mains that serve them.
BlazeMaster® Fire Protection Systems stand alone in the fire protection industry with a unique UL® listing among manufacturers for embedding CPVC in concrete. As new construction methods today make use more and more of concrete ceilings, embedding the fire sprinkler system in those ceilings eliminates the need and costs of drop ceilings and fire sprinkler system hangers (in the case of steel systems). It also has the added aesthetic benefit of hiding the system within the ceiling.