Proper fire sprinkler system installation is crucial to its long-term success and reliability. For this reason, BlazeMaster® Fire Protection Systems has developed a free online training program covering installation best practices and sharing valuable resources. At your own pace, work through the course material, and upon completion (and at Lubrizol's discretion), you will receive a BlazeMaster online installation training card and certificate. Who Should Participate? Any installers, contractors, engineers and construction managers interested in learning more about installing BlazeMaster Fire Protection Systems in new buildings or retrofits. What's Covered? The training course covers a variety of topics related to the installation, application and maintenance of BlazeMaster Fire Protection Systems. Specifically, you'll learn about: Standards, codes and approvals Installation best practices Chemical compatibility Cutting and joining Design parameters Special listings and circumstances Participants also get an overview of BlazeMaster CPVC's uses and advantages, helping you better understand and describe how our systems work to save lives and money. What's Involved? The training includes six modules covering the topics details above. Each module is comprised of a series of slides, tips and a quiz. After completing all the training modules, you'll be asked to complete a practical training exercise. What's It Cost? We do not charge for this online training course. BlazeMaster fire protection systems are only as good as those who install the pipe, fittings and sprinkler heads. For this reason, the more information, best practices and resources we can share, the better off everyone will be. How to Get Started Visit our online training center at www.blazemastertraining.com, and create a new account. From there, login and begin your training. Technical Demonstrations and Support In addition to this training, our team of product experts are available to provide onsite training and demonstrations, as well as answer any questions you may have. If you'd like to schedule a call, please visit our Technical Support page.
Case Study | Residential | US Resources
What started as routine maintenance at a Jamestown, North Carolina multi-family complex turned into a dangerous, life-threatening situation for a construction team member of LEC Properties Incorporated. The team member was cleaning the weeks-old, 460-unit luxury Crowne Lake Two when fuel used to refill a pressure washer in the breezeway spilled onto the already hot exhaust system, igniting into a blazing fire.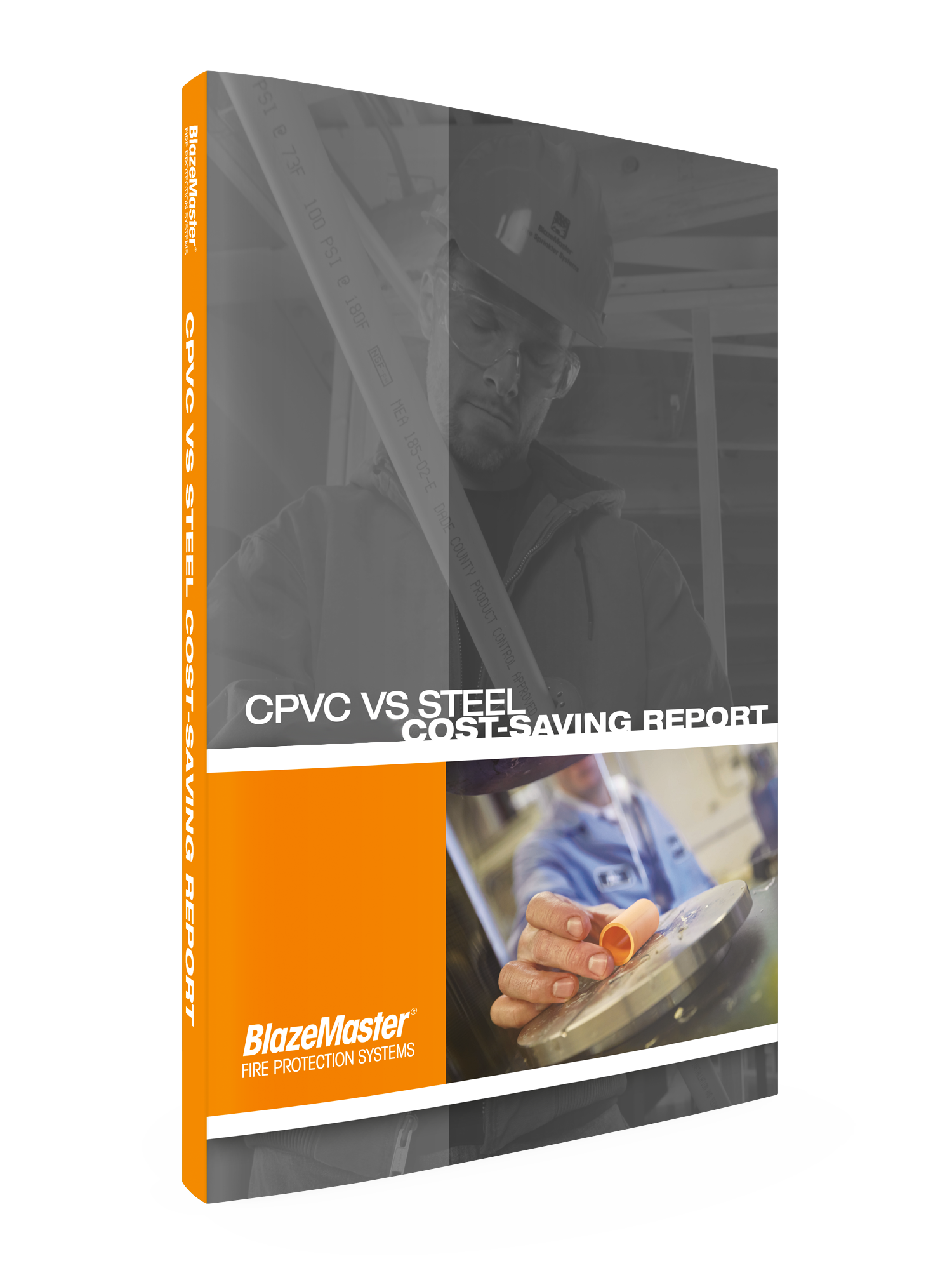 2018 Cost-Savings Report
Discover how to save time and money with the right fire sprinkler system.
Case Study | Contractors | Installation | US Resources
Largest dorm in North America completes fire sprinkler retrofit in record 11 months without displacing students With 3,000 beds inside and one-million+ square feet of housing comprising an entire city block, Jester Center at the University of Texas Austin was recognized as the largest dormitory in North America when it was built.
Case Study | Residential | UK Resources
In 2014, Wales became the first country in Europe to require automatic fire sprinkler systems in new and converted residential properties. The mandate resulted from the concern over the loss of life due to property fires. BlazeMaster® Fire Protection Systems worked in collaboration with contractors as they installed these life-saving sprinklers in residential settings.
Case Study | Commercial | Cost Savings | Retrofit
Thirty-four years ago the fire sprinkler industry witnessed something never seen before – the first commercial installation of a CPVC fire sprinkler system. The system was a BlazeMaster® CPVC fire protection system. The installation was at the world renowned Fontainebleau Hilton Resort, which has often been described as the crown jewel of Millionaire's Row on Miami Beach with its 920 grand rooms and more than 50 suites. Over the years, the Fontainebleau has been home to movie stars and has been visited by every American president since Eisenhower. Films shot on location include Goldfinger, Scarface and The Bodyguard. Its magnificent image is enhanced with such special attractions like a 7,000 square-foot Octopus pool with its 240-foot water slide. Other amenities include a state-of-the-art fitness center, three whirlpool baths, a shopping arcade, business center and 190,000 square feet of meeting space.
Cost Savings | Retrofit | UK Resources
Now more than ever, the UK needs stable safety solutions in its tower blocks and residential areas. Less than 1% of council tower blocks across the UK are currently fitted with sprinkler systems. This is a growing concern for residents and the wider population. In response to the most recent tragedies, London's most populated council has announced that it will install sprinklers in all tower blocks of 10 storeys or above. Many other councils have since followed suit, as awareness grows for the need of sprinkler systems to save properties and lives.
Material Comparison | UK Resources
The London Fire Brigade has called for the UK Government to ensure that newly-built and refurbished schools are protected with fire sprinkler systems. London Fire Commissioner, Dany Cotton, has accused the government of "playing with children's lives" with regard to previous and current fire safety policy. The commissioner has also previously challenged the Government's uncertainties on fire sprinkler costs, stating that "if they are incorporated from the design stage, sprinklers are around 1% of the total build cost."
In 2018, fire safety engineers across Europe will be presented with the challenge of finding the appropriate fire sprinkler system to protect lives and property, with costs becoming a key factor. Although traditional steel fire sprinklers have been widely used across the years, many specifiers and installers are still yet to learn about the long-term value and potential cost savings that CPVC fire sprinkler systems could have for their clients. Schools, hospitals, residences and many other building types have benefitted from choosing the reliability of a BlazeMaster® CPVC fire sprinkler system. Let's take a look at how:
Case Study | Contractors | Cost Savings | Material Comparison | US Resources
Conversion to BlazeMaster® CPVC Pipe Allows Leading Southeast Sprinkler Contractor To Meet Schedules Not Possible With Steel Affordable Fire Protection, Inc. (AFP), one of the largest fire sprinkler contractors in the Southeast, promotes itself as having been an early adopter of BlazeMaster Fire Protection Systems, and for good reason. With more than 200 employees installing, on average, 200,000 sprinklers each year, the rapidly growing company has its hands full with a broad range of multi-family, high-rise and light hazard projects – each with its own tight construction schedule.
Case Study | Material Comparison | Residential | Retrofit | US Resources
When five students died tragically in a fire at the University of North Carolina, Wake Forest University in Winston-Salem, N.C., embarked on an ambitious program to retrofit all campus housing with fire sprinkler systems. The university was limited to working on the project from mid-May to mid-August, when the number of students requiring campus housing was greatly reduced. Two buildings were completed during the first summer, then four in the summer of 1998, and six in 1999.