Cost Savings | Installation | Material Comparison
One of the distinct advantages of BlazeMaster® CPVC over steel piping is time saved and ease of installation. BlazeMaster CPVC installation can greatly reduce the number of laborers required, eliminate the high price tag of skilled welders and help keep projects on schedule and on budget. BlazeMaster CPVC also has more stable material costs compared to metallic alternatives while still offering long-term reliability.
Case Studies | Commercial | Cost Savings | Retrofit
Thirty-four years ago the fire sprinkler industry witnessed something never seen before – the first commercial installation of a CPVC fire sprinkler system. The system was a BlazeMaster® CPVC fire protection system. The installation was at the world renowned Fontainebleau Hilton Resort, which has often been described as the crown jewel of Millionaire's Row on Miami Beach with its 920 grand rooms and more than 50 suites. Over the years, the Fontainebleau has been home to movie stars and has been visited by every American president since Eisenhower. Films shot on location include Goldfinger, Scarface and The Bodyguard. Its magnificent image is enhanced with such special attractions like a 7,000 square-foot Octopus pool with its 240-foot water slide. Other amenities include a state-of-the-art fitness center, three whirlpool baths, a shopping arcade, business center and 190,000 square feet of meeting space.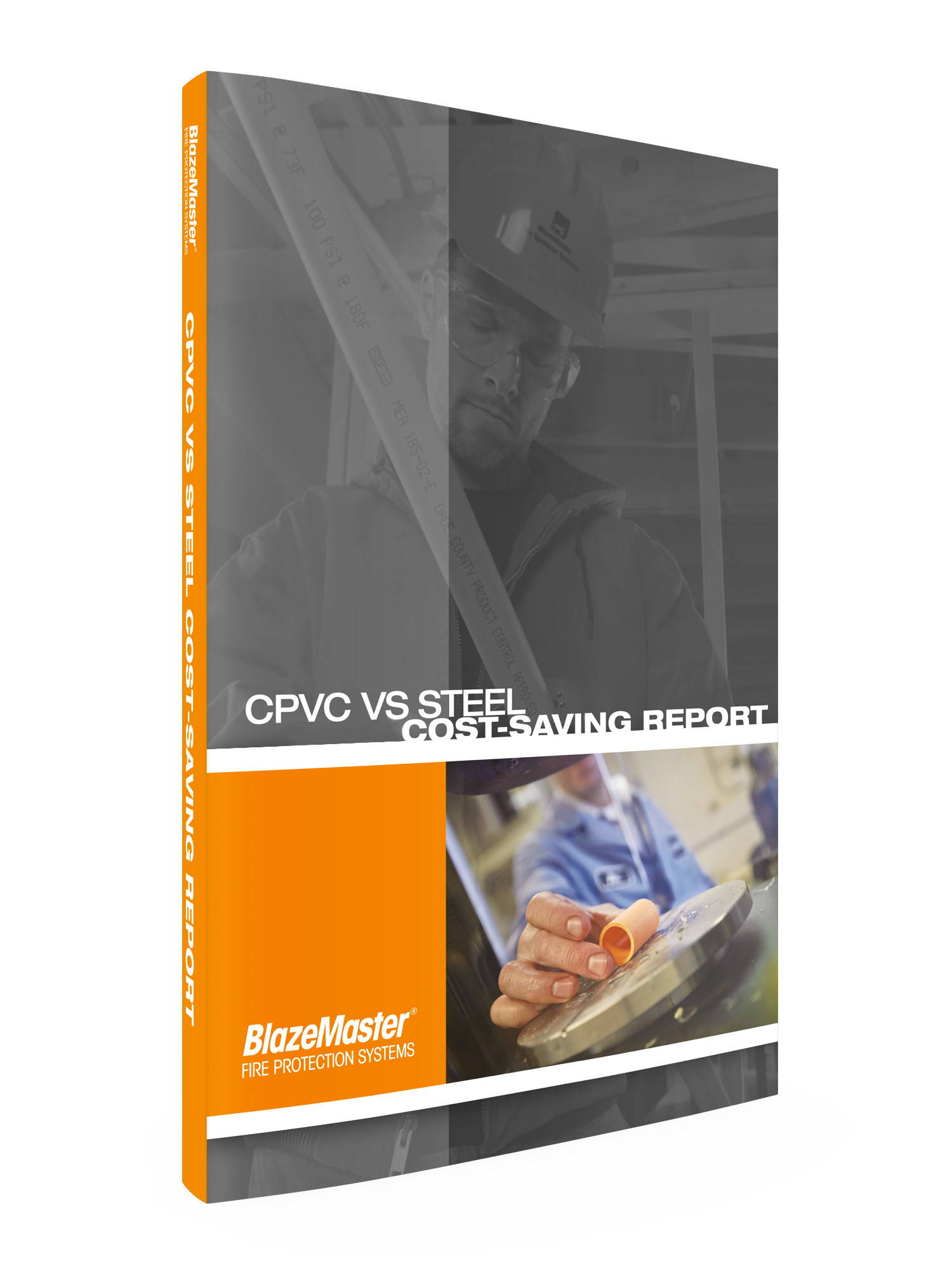 2018 Cost-Savings Report
Discover how to save time and money with the right fire sprinkler system.
Case Studies | Contractors | Cost Savings | Material Comparison | US Resources
Conversion to BlazeMaster® CPVC Pipe Allows Leading Southeast Sprinkler Contractor To Meet Schedules Not Possible With Steel Affordable Fire Protection, Inc. (AFP), one of the largest fire sprinkler contractors in the Southeast, promotes itself as having been an early adopter of BlazeMaster Fire Protection Systems, and for good reason. With more than 200 employees installing, on average, 200,000 sprinklers each year, the rapidly growing company has its hands full with a broad range of multi-family, high-rise and light hazard projects – each with its own tight construction schedule.