For nearly 20 years the FBCTM System Compatible Program has been the leading chemical compatibility resource for the Fire Protection Industry when it comes it comes to installation of BlazeMaster® Fire Protection Systems. The program is the oldest and most comprehensive such platform in the industry.
BlazeMaster vs. Generic | Chemical Compatibility | Residential
Fire protection system failures at a 19-story newly-renovated Dallas hotel and a 10-story multifamily complex in Louisiana resulted in the need to temporarily relocate residents and guests, lost revenue, property damage that led to hundreds of thousands of dollars in repair bills and, in the Dallas incident, deployment of key fire department personnel onsite for extended watch for more than three months.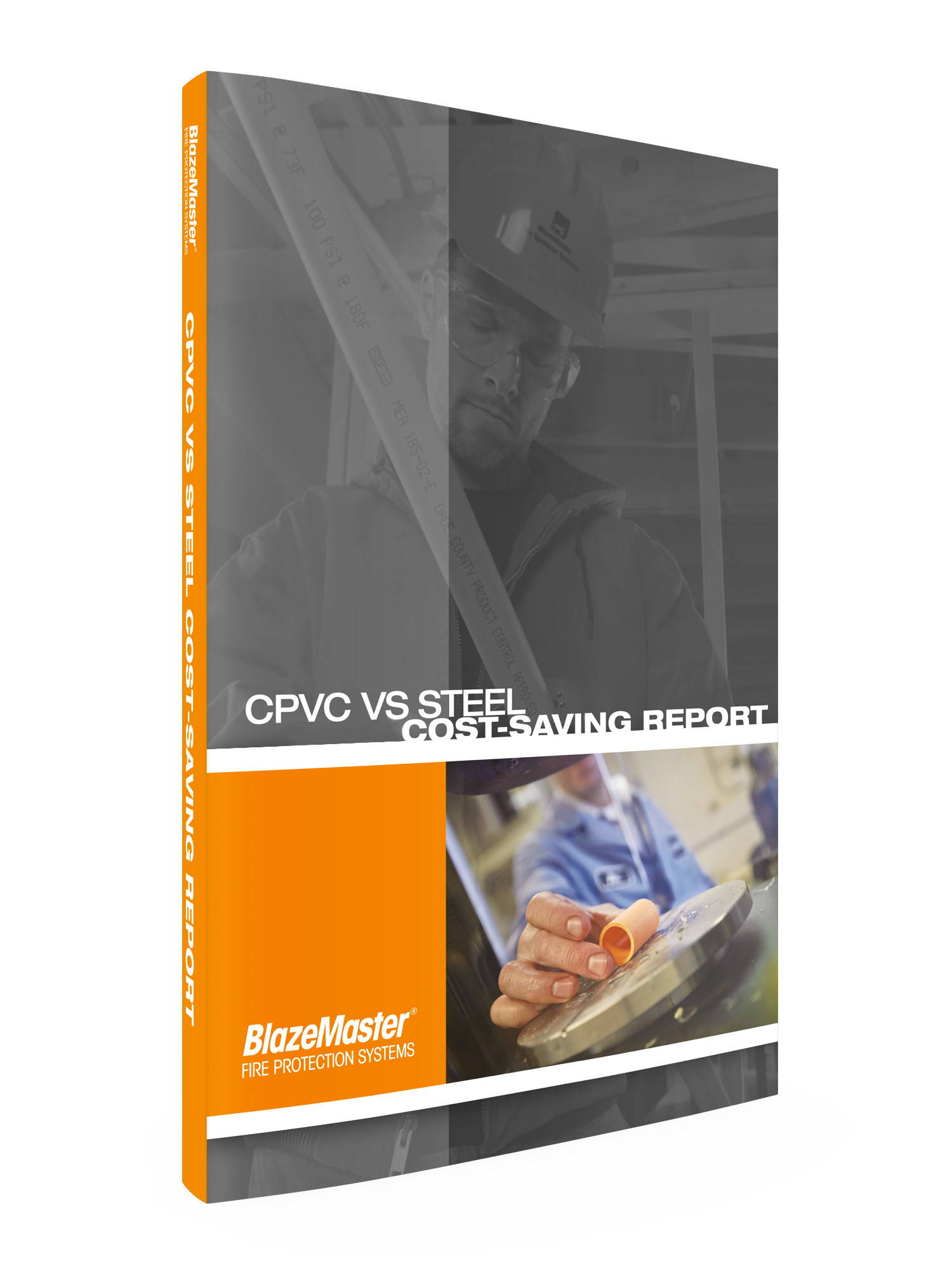 Cost-Savings Report
Discover how to save time and money with the right fire sprinkler system.
BlazeMasterⓇ Fire Protection Systems devotes time and resources to knowledge-sharing and testing to ensure products can be used safely and effectively. Chemical compatibility is often top of mind when working with CPVC. Spray foam, drywall and concrete are three common construction materials often in direct contact with BlazeMaster CPVC products, but with proper care, all three can be used without compatibility concerns.