When Lee Miller returned to the University of Mount Union in Alliance, Ohio, for his 25th year class reunion in 1987, he was dismayed to find his old Sigma Alpha Epsilon fraternity house in shambles.
It wasn't that many years ago that codes first started mandating the practice of firestopping in various commercial applications. As a result, firestopping is still a relatively new service area offered by contractors who have chosen to expand their expertise.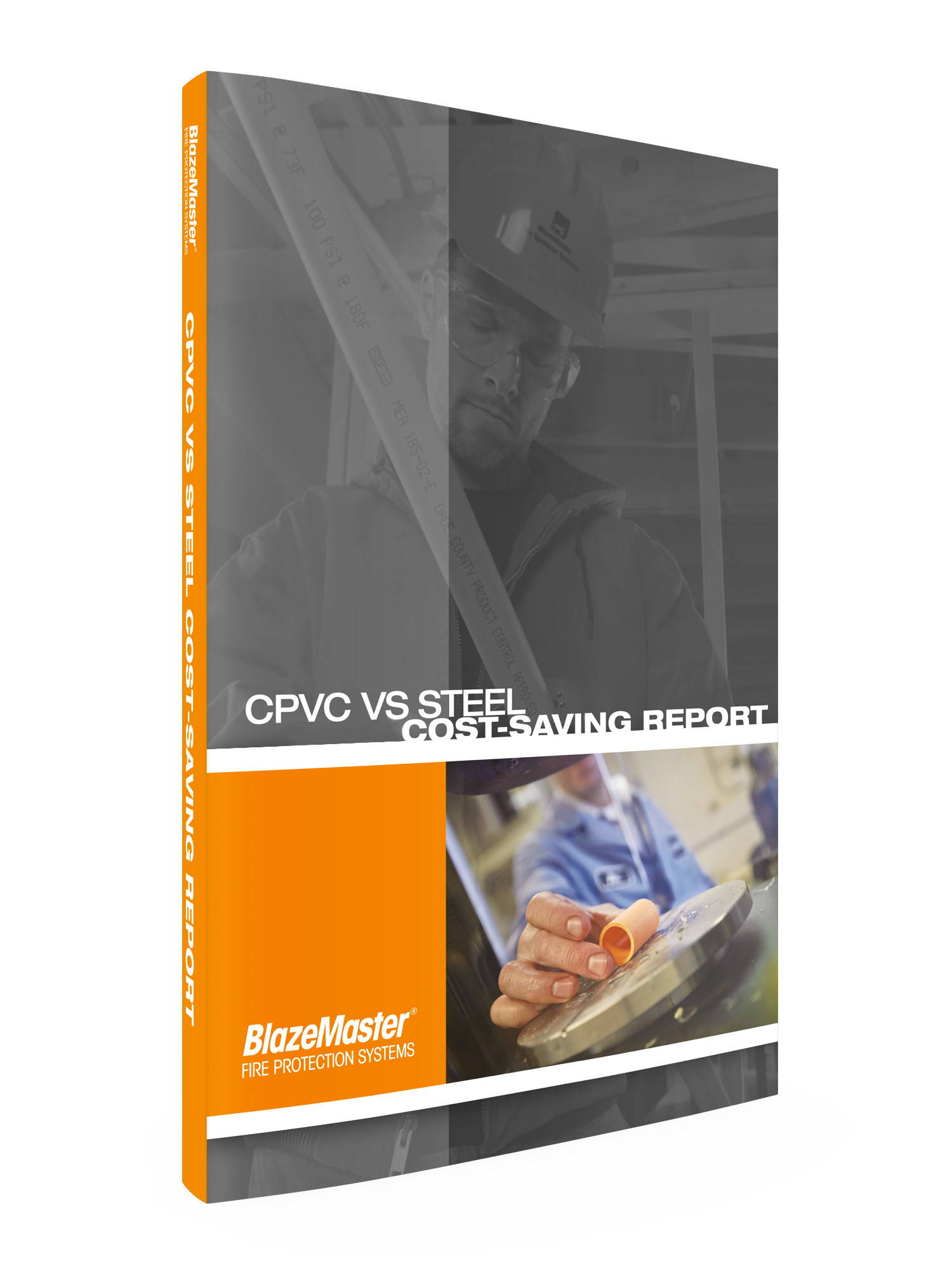 Cost-Savings Report
Discover how to save time and money with the right fire sprinkler system.
Like many campuses across the country, Benedictine College in Atchison, Kansas (about one hour north of Kansas City), not long ago found itself in need of additional student housing due to an increase in its student population. The administration first turned its attention to its old Freshman Hall (now called Ferrell Hall), which had remained empty since the 1970s.
What started as routine maintenance at a Jamestown, North Carolina multi-family complex turned into a dangerous, life-threatening situation for a construction team member of LEC Properties Incorporated. The team member was cleaning the weeks-old, 460-unit luxury Crowne Lake Two when fuel used to refill a pressure washer in the breezeway spilled onto the already hot exhaust system, igniting into a blazing fire.
Largest dorm in North America completes fire sprinkler retrofit in record 11 months without displacing students With 3,000 beds inside and one-million+ square feet of housing comprising an entire city block, Jester Center at the University of Texas Austin was recognized as the largest dormitory in North America when it was built.
BlazeMaster vs. Steel | Case Studies
Thirty-four years ago the fire sprinkler industry witnessed something never seen before – the first commercial installation of a CPVC fire sprinkler system. The system was a BlazeMaster® CPVC fire protection system. The installation was at the world renowned Fontainebleau Hilton Resort, which has often been described as the crown jewel of Millionaire's Row on Miami Beach with its 920 grand rooms and more than 50 suites. Over the years, the Fontainebleau has been home to movie stars and has been visited by every American president since Eisenhower. Films shot on location include Goldfinger, Scarface and The Bodyguard. Its magnificent image is enhanced with such special attractions like a 7,000 square-foot Octopus pool with its 240-foot water slide. Other amenities include a state-of-the-art fitness center, three whirlpool baths, a shopping arcade, business center and 190,000 square feet of meeting space.
BlazeMaster vs. Steel | Case Studies
Conversion to BlazeMaster® CPVC Pipe Allows Leading Southeast Sprinkler Contractor To Meet Schedules Not Possible With Steel Affordable Fire Protection, Inc. (AFP), one of the largest fire sprinkler contractors in the Southeast, promotes itself as having been an early adopter of BlazeMaster Fire Protection Systems, and for good reason. With more than 200 employees installing, on average, 200,000 sprinklers each year, the rapidly growing company has its hands full with a broad range of multi-family, high-rise and light hazard projects – each with its own tight construction schedule.
When five students died tragically in a fire at the University of North Carolina, Wake Forest University in Winston-Salem, N.C., embarked on an ambitious program to retrofit all campus housing with fire sprinkler systems. The university was limited to working on the project from mid-May to mid-August, when the number of students requiring campus housing was greatly reduced. Two buildings were completed during the first summer, then four in the summer of 1998, and six in 1999.