An important consideration in any building project is the cost of materials. In most instances, contractors look to the highest quality product for the lowest cost. But, what happens when a common product is no longer affordable?
Building Owners | Contractors | Installation
The long-term reliability of any fire sprinkler system comes down to two things: 1. The quality of the piping material and 2. The installation. Selecting the contractor to install your fire protection system is one of the most important decisions you'll make in this process.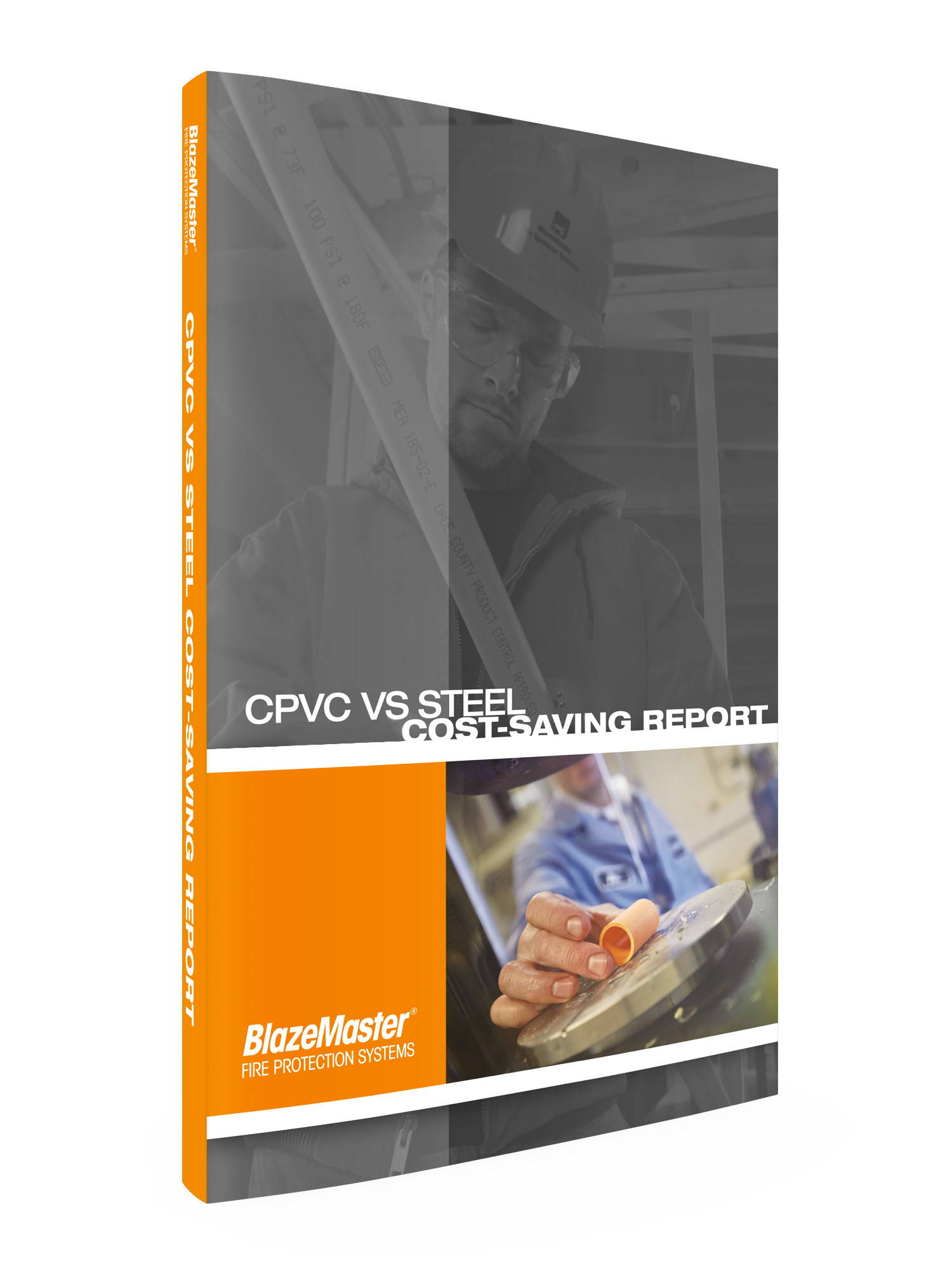 2018 Cost-Savings Report
Discover how to save time and money with the right fire sprinkler system.
Fire sprinkler system reliability is critical to the safety and security of your building and occupants. Malfunctions or piping system issues come in a variety of forms, but some of the most common include restricted water flow, blocked sprinkler heads, and leaks within the system.
The long-standing real estate boom in Atlanta got an added boost with the completion of Phase I of Atlantic Station. The $2 billion development off I-85 in Atlanta is credited as being the community that launched the live-work-play concept that is quickly gaining popularity in other parts of the country.
Chlorinated Polyvinyl Chloride (CPVC) is a specially engineered thermoplastic first commercialized by Lubrizol in the early 1960's. Since its first use, CPVC has steadily grown in popularity and is now used in industrial, commercial and residential buildings around the world. However, a thermoplastic may not be the first thing that comes to mind when discussing fire protection systems. So, what makes CPVC a viable piping material for fire sprinkler systems? A breakdown of the science of CPVC may help explain it.
Case Studies | New Construction
Like most school systems, the Colorado Independent School District in Colorado City, Texas, has more needs than it does money to fulfill them. So, when voters in the West Texas district in 2013 approved a $29.9 million bond issue for construction of a new school, district officials knew they would have to be efficient in spending taxpayers' money. The district planned a new, larger building to house more than 700 students in grades K-8. It would replace two outdated elementary school buildings, each more than 65 years old. In addition to modern amenities and educational features, the new building would feature a fire sprinkler system, something its predecessors lacked. "We didn't have any other fire sprinkler system in the district," said Supt. Reggy Spencer.
For 30 years, BlazeMaster® Fire Protection Systems have been specified for thousands of residential and commercial buildings around the world. But why are building owners and contractors choosing a thermoplastic fire sprinkler system over steel and other non-metallic materials?
A school building poses a tricky situation when it comes to installing a fire sprinkler system. Students fill hallways and classrooms constantly, whether it's classes during the day, sports after school or on weekends, and activities throughout the summer. Finding the time to complete a major facility upgrade without disrupting the flurry of activity can be a challenge. Educational facilities rarely close long enough for this to take place. How do you solve this problem?
As one of only six universities with its own fire department, the University of Notre Dame, founded in 1842, is a prime example of an institution that places a high priority on fire protection. To minimize the potential devastation of residence hall fires, Notre Dame launched a retrofit program in 1979, installing sprinkler systems during the renovation of old buildings and the construction of new ones.
Faced with a city ordinance that required its chapter house in Lawrence, Kansas, to be sprinklered before it could be occupied, Alpha Xi Delta Fraternity, Inc. solicited a number of bids from local contractors. The bids offered recommendations regarding the most cost-and time-efficient installation.