Since 1922, the NFPA has sponsored public observances of Fire Prevention Week. Celebrated in October around the anniversary of the Great Chicago Fire, which began on October 8, 1871, the effort is about providing lifesaving education in an effort to decrease casualties caused by fire. We at BlazeMaster® Fire Protection Systems are proud to support the NFPA and proud to work every day toward reducing the casualties and property damage cause by fire. Each week of October, we'll profile one of our partners in this mission.
Blazemaster CPVC | CPVC | Video | blazemaster fire protection systems | cpvc fire sprinkler systems | fire protection inspections | fire sprinkler installation | fire sprinkler systems
I recently had the opportunity to talk with Drew Slocum, Co-Founder of Inspect Point, a company that offers a mobile app to streamline fire and life-safety inspections. Drew is an industry veteran who helped start Inspect Point several years ago after working with key CPVC manufacturers Tyco and Viking.
An online search for the word sustainability reveals this initial definition: "the ability to be maintained at a certain rate or level."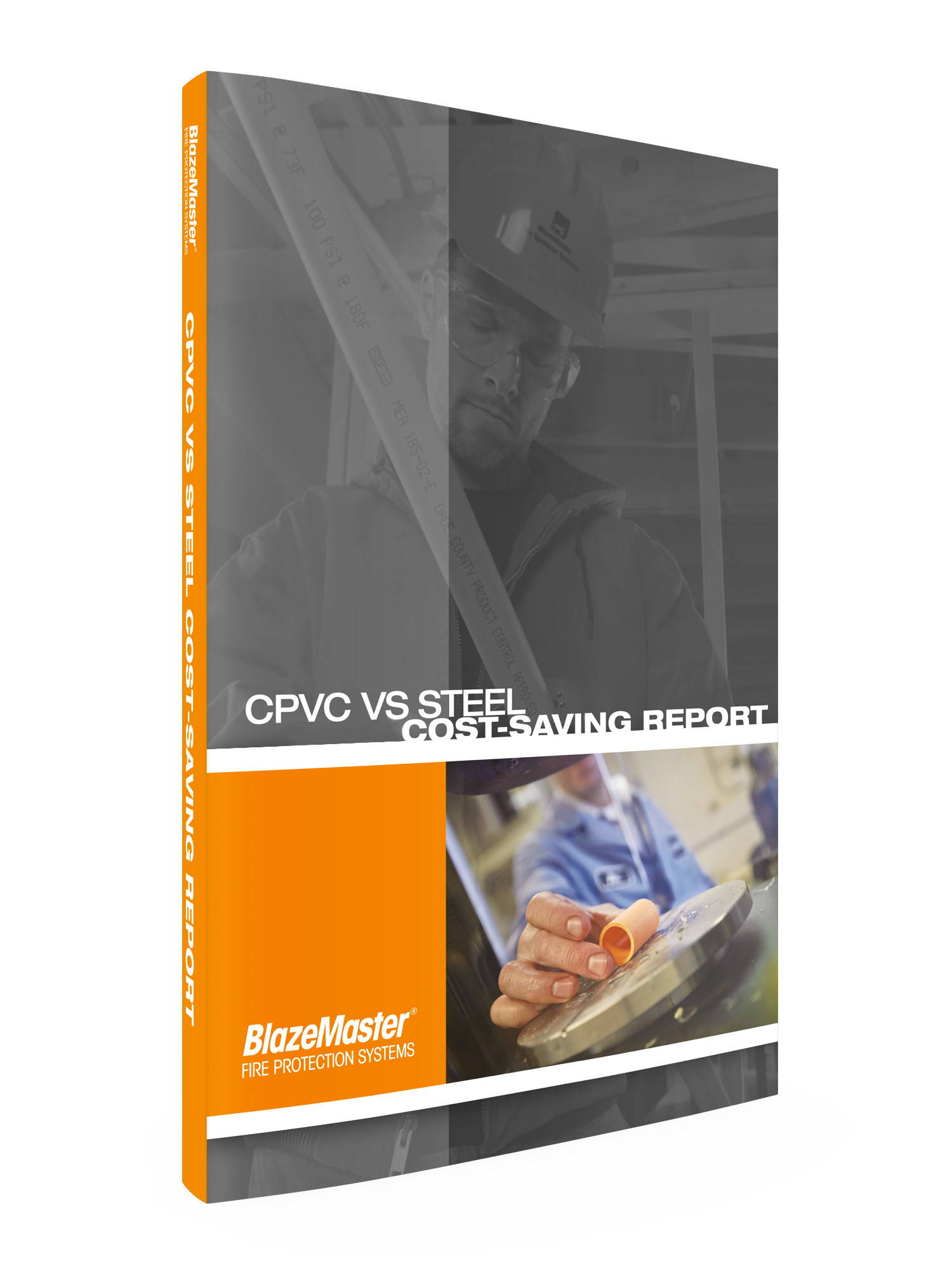 Cost-Savings Report
Discover how to save time and money with the right fire sprinkler system.
When the temperature drops, you likely take extra care in many of your daily activities – the way you drive, the maintenance of your home, and how you dress to go outdoors.
BlazeMaster vs. Steel | Commercial | Listings and Innovations
Fire sprinkler system installers who are looking for a competitive edge have a unique opportunity when using BlazeMaster® CPVC pipe and fittings. As concrete is used as a building material for ceilings and walls in office buildings, schools, apartments, health care facilities and even private homes, it's good to know that BlazeMaster CPVC has a unique Underwriter's Laboratories (UL) listing for embedding in concrete.
Commercial | Industry News | Listings and Innovations | Residential
I'm often asked how new construction materials may be used in conjunction with BlazeMaster® Fire Protection Systems. Today, we'll discuss cross laminated timber (CLT), one of the most popular new products in use today for homes, multifamily and high-rise office buildings.