It's my pleasure to welcome Lainey Liotta and Sean Pearce to the BlazeMaster® Fire Protection Systems team of industry professionals. I am always proud of the fact that we are able to attract such talented individuals.
Mold and microbial inhibitors are sometimes used in buildings where water damage has been sustained or where general humidity and moisture can result in mold growth. Such products have varying uses. They may be used in new construction or existing buildings as either cleaners to treat construction surfaces or primers for latex paints to remove mold, reduce mold growth or create a microbial barrier for mold prevention.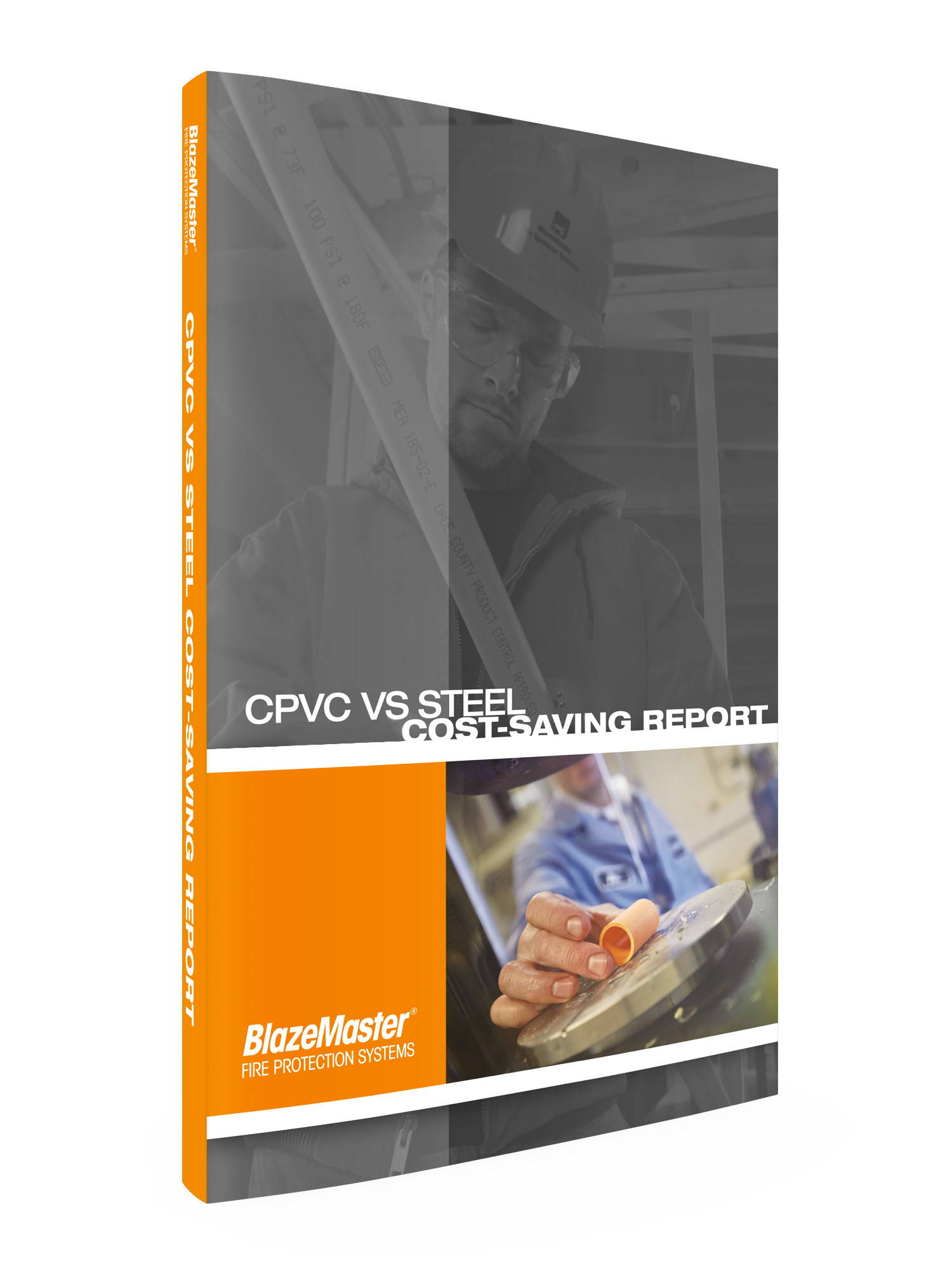 Cost-Savings Report
Discover how to save time and money with the right fire sprinkler system.
Industry News | Listings and Innovations
One of the best things about working with BlazeMaster® Fire Protection Systems is the opportunity to be a part of the constant innovation that takes place in our industry. I'm always enthused to learn about new offerings from our manufacturing partners that will help designers, contractors and installers to sell and install fire sprinkler systems both in commercial and residential settings.
BlazeMaster vs. Generic | Chemical Compatibility
Lubrizol Advanced Materials' BlazeMaster® CPVC is the most tested CPVC fire protection material on the market. In fact, we're so confident in the quality of BlazeMaster Fire Protection Systems, both in physical properties (burst and impact resistance testing) and chemical compatibility, testing is conducted by or overseen by third parties.
BlazeMaster® CPVC is a strong, durable material that maintains its structure better than most commonly used plastics.
Fire sprinkler system failures in prominent hotel and apartment properties in Dallas and Baton Rouge over the past year are reminders of the need to understand key CPVC installation issues such as chemical compatibility. They're also a reminder that nothing replaces training – even of the "refresher" variety – when it comes to fire protection system installation. Having the proper knowledge before, during and after installation is critical for all involved in designing, specifying, installing and servicing a fire sprinkler system.
The City of Chicago Building Code has seen its first comprehensive change in 70 years as a result of recent City Council approval. The Phase 2 Building Code Modernization Ordinance makes Chicago the ninth major US jurisdiction to adopt the 2018 International Building Code and International Existing Building Code. The National Fire Sprinkler Association (NFSA) played a major role in helping to see this through.
We encourage you to check out a great new website, "Fire Sprinklers Buy Time, Time Buys Life," which is the focus of a national campaign just announced by the National Fire Sprinkler Association (NFSA).
BlazeMaster vs. Generic | Chemical Compatibility
For more than 30 years CPVC has been the material of choice for many fire protection systems worldwide, with advantages over steel such as lower initial cost, ease and safety of installation, and a lower cost of ownership that includes better flow rates and reduced maintenance.
A 2018 renovation at Lubrizol Advanced Materials' PM Building in Brecksville, Ohio provided a unique opportunity to examine and test BlazeMaster® CPVC Fire Protection Systems pipe that had been in service for nearly 30 years.