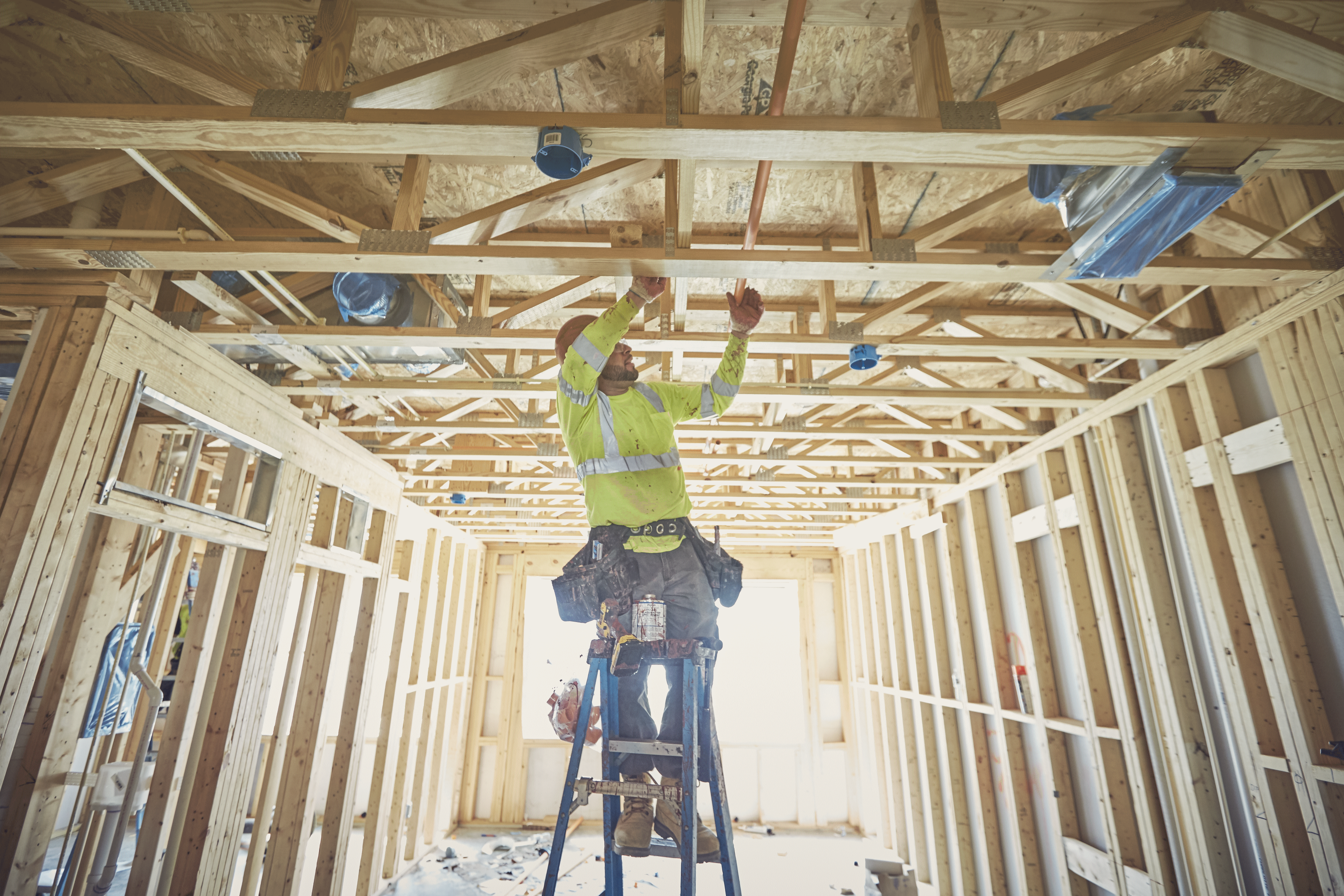 Subscribe
Fire Sprinkler Systems: A Smart Addition to New Homes
Home builders can add value to their new home offerings and attract buyers by including fire sprinkler systems.
Need proof? According to a Johns Hopkins study, 75 percent of homeowners said they were more likely to buy a home with sprinklers.
Fire sprinklers are a proven tool for protecting lives and property. It takes just two minutes for a residential fire to turn deadly. When fire strikes, the carpets, electronics and furniture in today's homes tend to heat up fast and emit potentially poisonous, fast-spreading smoke. Fire and smoke can spread more quickly in contemporary open floor plans. Wood truss roof systems and joints can fail rapidly in fire condition, adding to the risks.
"Flashover" can occur within just 3 - 5 minutes. That means everything combustible in the room bursts into flames. No one survives flashover.
Home fires are more common than many people think. Each year, fire departments in the United States respond to more than 370,000 residential fires resulting in more than 2,600 deaths and nearly 11,000 injuries. Financial losses total a staggering $7.8 billion.
These data points add up to one conclusion: A fire sprinkler system is a smart way to add value to new homes.
Smoke Alarms Are Important – But Not Enough
Smoke alarms provide an early warning that can give residents time to move to safety. But it may not be enough time, especially for high-risk populations such as infants, children, people with disabilities and older adults who may not hear them and react in time. Pets can also be at risk. Sadly, smoke alarms are sometimes inoperable due to a homeowners' failure to replace batteries as required or to replace the alarms themselves, which have a lifespan of 8-10 years.
By contrast, fire sprinklers stop the fire early and ensure safety even if residents have not heard or responded to the smoke alarms. It's a dramatic advantage. Often the sprinklers extinguish the flames and smoke by the time the fire department arrives.
Despite the improvements in safety, some new home buyers may have reservations due to myths about fire sprinklers. Here are three key things to know:
Heat from the fire activates only those sprinklers nearest to the flame. The vast majority of home fires are contained by only one sprinkler.
Fire sprinklers are NOT activated by burning toast, steam, cooking vapors or anything else other than high heat levels.
Home fire sprinkler systems, if properly installed and maintained, will not freeze in cold climates.


An Affordable Investment in Safety
The added safety of a home fire sprinkler system costs an average of $1.35 per square foot. Like the home's electrical, plumbing and other infrastructure, the fire safety system is paid for over the life of the mortgage.
In addition, homeowners can save money on insurance. Most insurers offer discounts of up to 25% off the fire portion of homeowner premiums.
Tips for Design and Installation
Choose a contractor familiar with the NFPA13D standards for fire sprinkler systems. Careful engineering and installation is essential. Letting your potential customers know this is not a "DIY" project and is best installed during home construction is another advantage for you, the home builder. If you have not partnered with professional fire sprinkler contractor before, your local fire department may have recommendations.
Material selection is also critical. CPVC systems, such as BlazeMaster® Fire Protection Systems, offer important advantages over traditional steel systems. Unlike steel, BlazeMaster CPVC is not prone to corrosion or scaling (mineral build-up) over a 50-year life. It's also easier to install, which reduces labor costs.
BlazeMaster CPVC is the world's most specified non-metallic fire sprinkler system pipe and fitting material. A market leader since 1984, BlazeMaster CPVC has saved countless lives and prevented property damage in a wide range of facilities across the globe.
Visit Us At IBS
Interested in learning more? Visit the National Fire Sprinkler Association booth (C5648) at IBS, of which BlazeMaster is a proud sponsor, or visit homefiresprinkler.org for more information.