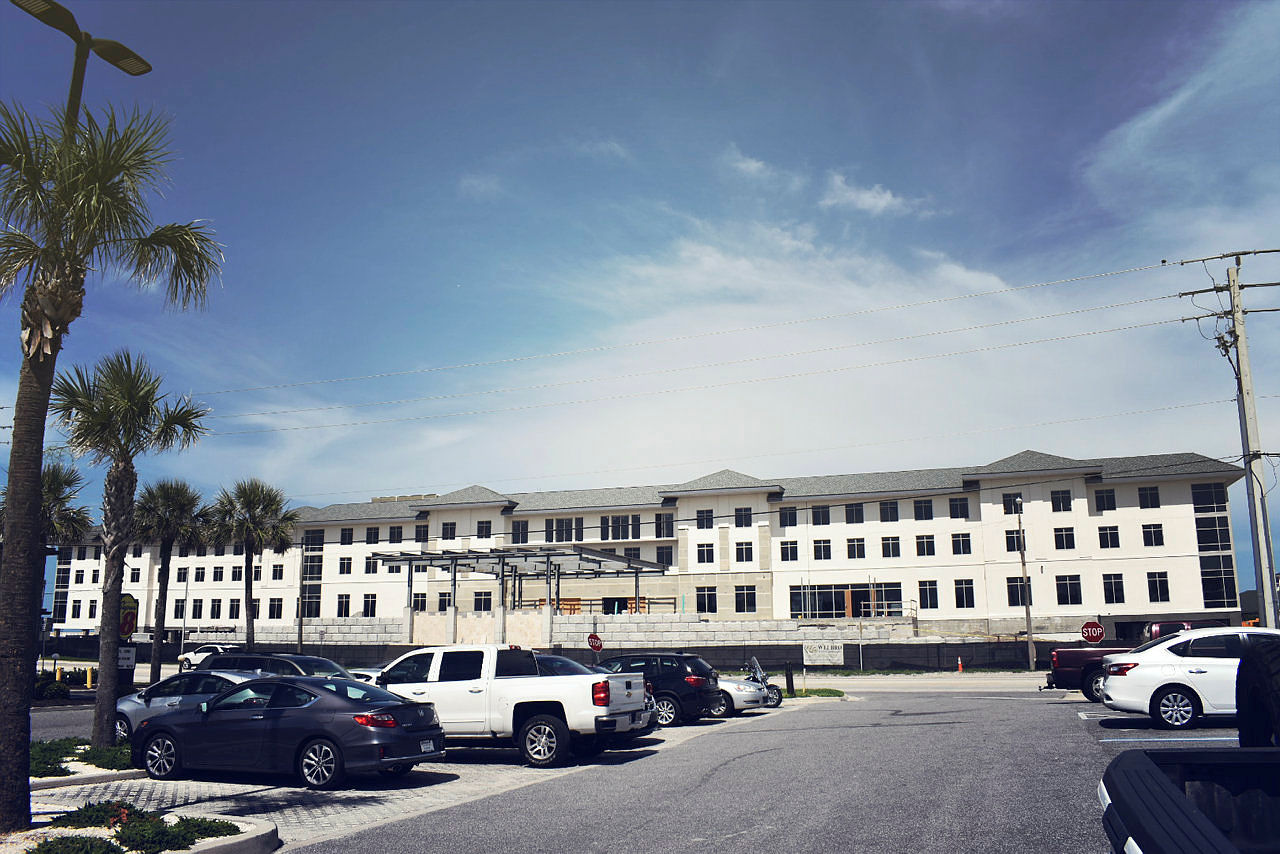 Subscribe
BlazeMaster® CPVC Ensures Long-Term Reliability Even in Coastal Climates
While we all enjoy a breath of ocean breeze, the salt air in coastal climates is corrosive to metal – including steel pipes that make up a fire sprinkler system. That's why corrosion-resistant BlazeMaster® Fire Protection Systems is an obvious choice for coastal buildings; Blazemaster systems can be used to protect all light hazard structures from hotels and condos, to offices and hospitals, to piers and docks, BlazeMaster CPVC eliminates corrosion concerns.
Steel is always prone to corrosion, especially in fire sprinkler systems where the combination of water, water treatment chemicals and oxygen can result in pinhole leaks. The presence of salt particles in the air accelerates the corrosion process, causing many systems to experience problems within two years of installation.
While the term "coastal areas" conjures up beachside images, it is actually a much wider geographic range. Even 30 - 50 miles inland, steel pipe is prone to faster rates of corrosion due to salt air. BlazeMaster CPVC, by comparison, will never corrode over its 50-year lifespan, even in salt-air climates.
There is growing awareness within the builder and developer community that CPVC provides the right solution to corrosion concerns in coastal areas.
Reflecting the trend, BlazeMaster CPVC was chosen for a $33 million pier in St. Petersburg, Florida that includes restaurants, shops and an oceanography institute. Planners had originally selected ductile iron, which is typically used for a forced main, but once they realized the corrosion concerns metallic piping presents, they switched to CPVC. The solution included both BlazeMaster CPVC for branch lines and high-performance piping technology from Corzan® Industrial Systems for high-pressure lines.
Designers of the Baha Mar resort in the Bahamas took a similar approach. They had originally selected carbon steel for fire sprinkler systems and plumbing. But when they considered long-term corrosion resistance, they switched to BlazeMaster CPVC and Corzan. The $4.5 billion resort became Lubrizol's largest CPVC project to date.
CPVC's Cost Advantages Over Steel
The BlazeMaster CPVC advantage extends well beyond corrosion resistance to include key issues that impact installation costs. Key factors include:
Lower material costs. Generally, BlazeMaster CPVC pipe and fittings cost less than steel. In addition, because BlazeMaster CPVC offers superior hydraulics, smaller diameter pipe can be used – another cost savings. For contractors, using BlazeMaster CPVC can provide a competitive advantage and boost profits.
Lower labor costs. Lightweight BlazeMaster CPVC can be easily assembled using solvent cement welding. It's often a one-person job requiring common hand tools. By contrast, steel requires at least two installers, because the materials are heavy and difficult to work with in tight spaces. Furthermore, some projects requires off-site fabrication with specialized machinery.
Lower maintenance costs. Because of concerns about corrosion, steel-based systems often require installation of a costly nitrogen system. Since BlazeMaster CPVC is naturally resistant to corrosion, there is no need for nitrogen. But corrosion isn't the only reliability issue for steel. There's also mineral buildup known as scaling. Depending on the pH level of water in the system, scale removal can be required frequently. With BlazeMaster CPVC, scaling is never an issue.
In addition to lower costs, BlazeMaster CPVC delivers the performance and reliability that's critical to ensure the fire protection system works as planned when it matters most. That's another key reason BlazeMaster CPVC is the most specified fire sprinkler pipe and fitting system of its type in the world.