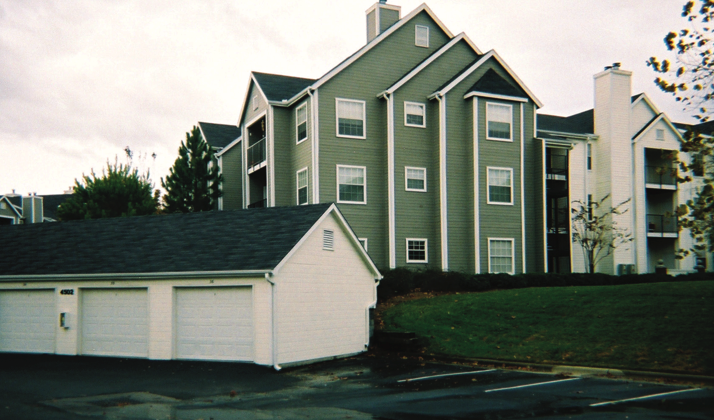 Subscribe
Multifamily Housing Complex Saved by BlazeMaster® Fire Protection System
Case Study | Residential | US Resources
What started as routine maintenance at a Jamestown, North Carolina multi-family complex turned into a dangerous, life-threatening situation for a construction team member of LEC Properties Incorporated.
The team member was cleaning the weeks-old, 460-unit luxury Crowne Lake Two when fuel used to refill a pressure washer in the breezeway spilled onto the already hot exhaust system, igniting into a blazing fire.
The heat from the fire was so intense, it activated all seven fire sprinkler heads of the BlazeMaster® CPVC piping fire sprinkler system protecting the breezeway. The system quickly and completely extinguished the gasoline fire. Luckily, no one was injured and the new property sustained only minimal damage.
"The BlazeMaster fire sprinkler system absolutely helped to minimize damage and save lives," said Butch Rigsby, vice president of construction for LEC Properties, Inc., a general contractor headquartered in Birmingham, Alabama. "The BlazeMaster system performed flawlessly and did its job. Damage to the property was insignificant–we just had to replace some vinyl siding. The house wrap was uncompromised."
The BlazeMaster CPVC Difference
Rigsby recommends BlazeMaster CPVC to others in the residential building industry based on his past experience alone–not to mention that the system comes highly endorsed by LEC Properties' contractor of choice, Affordable Fire Protection.
From a maintenance perspective, Rigsby prefers to utilize the BlazeMaster CPVC piping fire sprinkler system rather than a traditional metal fire sprinkler system. "Common sense just tells you that plastic will require less maintenance work than metal, and that has been my experience," said Rigsby.
The BlazeMaster CPVC system resists scale, corrosion, pitting, and is 100 percent immune to microbiologically influenced corrosion (MIC), ensuring a more reliable, maintenance-free system.
From an installation perspective, CPVC pipe is also lightweight, which makes it easier to maneuver on the job site. A solvent cement bonding system means installations are fast, easy and safer than a metallic system that requires soldering. A faster installation translates into lower labor costs and total installed cost. Additionally, while the scarcity of copper and other metals has caused skyrocketing prices, a BlazeMaster piping system offers significant material cost savings.
BlazeMaster Fire Protection System Reliability
For Rigsby, however, BlazeMaster's reliability was the most important attribute. It proved extremely effective at a critical moment, which helped LEC Properties avoid a situation where loss of life, significant property damage, high labor reconstruction costs, lost rental revenues and liability were all potential outcomes.
"A BlazeMaster fire sprinkler system is our product of choice," said Rigsby. "It has proven itself time and time and time again. It is good for life safety. It works. I wouldn't build a property without it."
To discuss how a BlazeMaster CPVC fire sprinkler system can protect your residential building, contact one of our piping systems consultants.