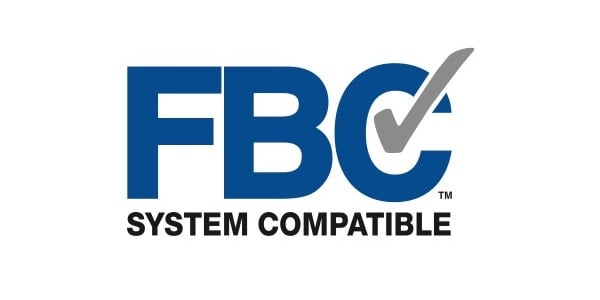 Subscribe
Considering Mold Inhibitors and Contact With BlazeMaster CPVC
Mold and microbial inhibitors are sometimes used in buildings where water damage has been sustained or where general humidity and moisture can result in mold growth. Such products have varying uses. They may be used in new construction or existing buildings as either cleaners to treat construction surfaces or primers for latex paints to remove mold, reduce mold growth or create a microbial barrier for mold prevention.
Some of these products contain incompatible nonionic surfactants (i.e., synthetic detergents) that may cause environmental stress cracking when contact is made with CPVC sprinkler systems. This typically occurs on fittings, although pipes may occasionally be affected.
The FBCTM System Compatible Program Sorts It Out
When installing or specifying a BlazeMaster® Fire Protection System, it is always a good idea to understand which ancillary products are being used that may come into contact with the piping. This will ensure system integrity for years to come. If an installation is taking place in an area that has recently seen water damage or is prone to high humidity or moisture, the use of mold inhibitor products should be considered prior to installation or during the specification stage.
Lubrizol Advanced Material's FBCTM System Compatible program lists four mold inhibitor products under the Cleaners & Disinfectants category that are compatible with BlazeMaster CPVC. Each product links back to the manufacturer's product page, and all display the FBC System Compatible Program logo either on the product page or the product's data sheet. All four of these products may be used with confidence in a fire sprinkler system that utilizes BlazeMaster CPVC.
There's also a page that lists incompatible products. On this list are two mold inhibitor products that should never be used with BlazeMaster CPVC. Rationale is provided for each. Either the products were:
Reported to have been used at the site of one or more failed piping systems, and upon further investigation were found to contain the same ingredient(s) which were identified as having caused or contributed to the reported failure.
or
Reported to be incompatible based on compositional information found in the manufacturer's labeling or published literature. One or more ingredients reported by the manufacturer is the same as or chemically similar to ingredients identified as having caused or contributed to piping system failure with similar products (the products designated in #1 above).
Of course, if you encounter a mold inhibitor product that is not listed on either page, it is always best to err on the side of caution and assume that it is not compatible with BlazeMaster CPVC.
FBC System Compatible Program – Exclusive to BlazeMaster CPVC
It is interesting to note that one of the products listed as compatible with BlazeMaster CPVC – Anabec Advanced Cleaning Solution Plus – only recommend their products for use with BlazeMaster CPVC.
This provides yet another example of why the FBC System Compatible Program – developed by Lubrizol for FlowGuard®, BlazeMaster®, Corzan® and TempRite® Technology CPVC piping systems – should be used as a reference tool exclusively to these products and not those of other manufacturers. Only Lubrizol CPVC. Every brand of CPVC piping is made with unique compounds, some of which may contain resins with different molecular weights and varying chlorine content.
All ancillary products listed as compatible and non-compatible with BlazeMaster CPVC on the FBC System Compatible Program website and apps have been specifically tested for compatibility with Lubrizol CPVC piping only – never with any other brand of CPVC.
That's one advantage of working with us – we take the guesswork out of which construction products may be used and which may not.
To learn more about mold inhibitors and other ancillary construction products and how they may – or may not be – used in conjunction with BlazeMaster CPVC, visit the FBC System Compatible Program.
Then find out why not all orange piping is as reliable as BlazeMaster Fire Protection Systems by downloading the free Brand Comparison Guide.