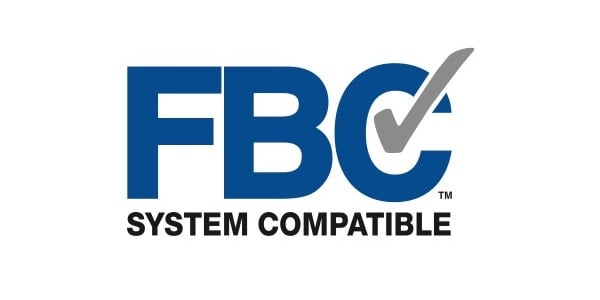 Subscribe
Common Myths About Chemical Compatibility of CPVC Fire Protection Systems
Chemical compatibility continues to be a topic of significant interest in the fire protection industry. Let's take a moment to dispel common myths about chemical compatibility.
MYTH: All Orange Pipe is Created Equal
Ensuring that CPVC pipe and fittings are compatible with ancillary construction and/or maintenance products can make all the difference between system reliability and failure. At the very least, failures will be costly to the building owner, installer, manufacturer or a combination thereof. Examples of this include failures at a newly-renovated 19-story Dallas hotel and a 10-story multifamily complex in Louisiana, both outfitted by a competitor brand of BlazeMaster® CPVC.
That's why it is important to choose "the right orange" – BlazeMaster CPVC pioneered system compatibility in the fire sprinkler industry with Lubrizol Advanced Materials' FBC™TM System Compatible Program, the oldest and most trusted chemical compatibility program in the industry.
MYTH: FBC™ System Compatible Program covers ALL brands of CPVC fire sprinkler pipe and fittings
The Lubrizol Advanced Materials FBC™ System Compatible Program is the industry's best-known, most comprehensive and oldest chemical compatibility program. That said, many in the industry believe that the program, which certifies ancillary products to be with BlazeMaster CPVC, should be adopted to cover all brands of CPVC fire sprinkler pipe and fittings.
That just isn't possible. No two CPVC manufacturers' resin content is comprised of the same ratio of materials in its formula. BlazeMaster CPVC is a lightweight thermoplastic made from a base PVC polymer, fortified with additional chlorine molecules. It differs from all other CPVC fire protection material brands. When a product receives a certification by the FBC™ System Compatible Program, it means has undergone rigorous compatibility testing with Lubrizol CPVC products only – not any other brand of CPVC. It is up to the manufacturers of other CPVC brands to evaluate and certify products for compatibility with their own material.
That isn't something that can be done overnight. The FBC™ System Compatible Program was established in 2002 – 11 years prior to the NFPA code that codified a requirement for confirmation of compatibility for several categories of products. Today, it continues to be the gold standard in our industry by eliminating guesswork at every turn. The FBC™ System Compatible Program makes it easy, fast and simple for contractors, building owners, specifiers, AHJs and local fire officials to know for certain which ancillary brands and products are approved for planned interaction with BlazeMaster CPVC.
Each listed product undergoes formulation screening and rigorous physical testing in contact with Lubrizol CPVC samples at a third-party laboratory. To qualify for inclusion in the FBC™ System Compatible Program, the manufacturer of auxiliary construction products must agree to:
Submit their products for testing by a third-party lab.
Not alter the tested formulation.
Have their manufacturing facility audited annually by the third-party lab.
The FBC™ System Compatible Program is indeed rigorous. Products that have been certified are given the right to display the FBC™ System Compatible mark on their labels and/or products.
Today, 50 manufacturers have certified products through the FBC™ System Compatible Program in the United States, Canada, Mexico, 25 European countries, the United Arab Emirates, India and China.
MYTH: Once on the FBC™ System Compatible Program Certified List, Always on the List
Not necessarily.
As mentioned earlier, when adding a product to the FBC™ System Compatible Program, the product manufacturer agrees not to change its formulation without rescreening and retesting. They also agree to undergo annual retesting and audits of their manufacturing facilities.
That doesn't mean that products are constantly rotating on or off the certification list, but it does mean that there is a time-tested program of checks and balances in place to always ensure chemical compatibility and safeguarding against system failures, so it's important to keep yourself updated.
The FBC™ System Compatible Program is unique in that it provides a regularly updated guide of incompatible products – those that should not be used in conjunction with BlazeMaster pipe and fittings. Rationale behind each incompatible listing is provided, complete with a compatibility hazard that describes why the ancillary product is inappropriate for use.
And if a product's compatibility is not crystal clear, the FBC™ System Compatible Program provides an exclusive Other Compatibility Topics forum. Questions or issues surrounding planned or incidental interactions make up this platform and address the construction products most common to the application of BlazeMaster Fire Protection Systems materials. If more help is required, users may ask a compatibility question via a link on the page.
Apps are available for iPhone and Android devices to connect users directly to the FBC™ System Compatible Program website and search for chemically compatible products.
The FBC™ System Compatible Program, like BlazeMaster CPVC, is one of a kind. Some competitor CPVC manufacturers have initiated chemically compatibility programs, but these programs pale in comparison to the FBC™ System Compatible Program. And please – remember that the FBC™ System Compatible Program only covers compatibility with pipe and fittings manufactured from Lubrizol CPVC. If a competitor CPVC brand refers you to the FBC™ System Compatible Program in regard to ancillary products and their CPVC materials, they are doing you no favors.
To learn more, download the free white paper Understanding Chemical Compatibility.