Specifying CPVC Fire Sprinkler Systems
Welcome to the launch of BlazeMaster® Fire Protection Systems' first edition of The Orange Book.
We encourage fire sprinkler system designers, as well as construction industry professionals from all walks of life to consider equipping yourself and your team, with this guide to sprinkler specification, particularly as modern construction standards are reliant on exceptional fire protection more than ever.
What's in the Book?
Consider your copy of The Orange Book as direct access to all of the following:
A breakdown of all required certifications, standards and regulations
BS 9251:2021 guidance for designers and specifiers
BS EN 12845:2015 hazard information
The latest LPCB guidance
All available CPVC pipe and fittings, including available sizes
All of our trusted manufacturing partners
We thoroughly recommend using this book alongside our website, for the most up to date industry news, product information and training resources.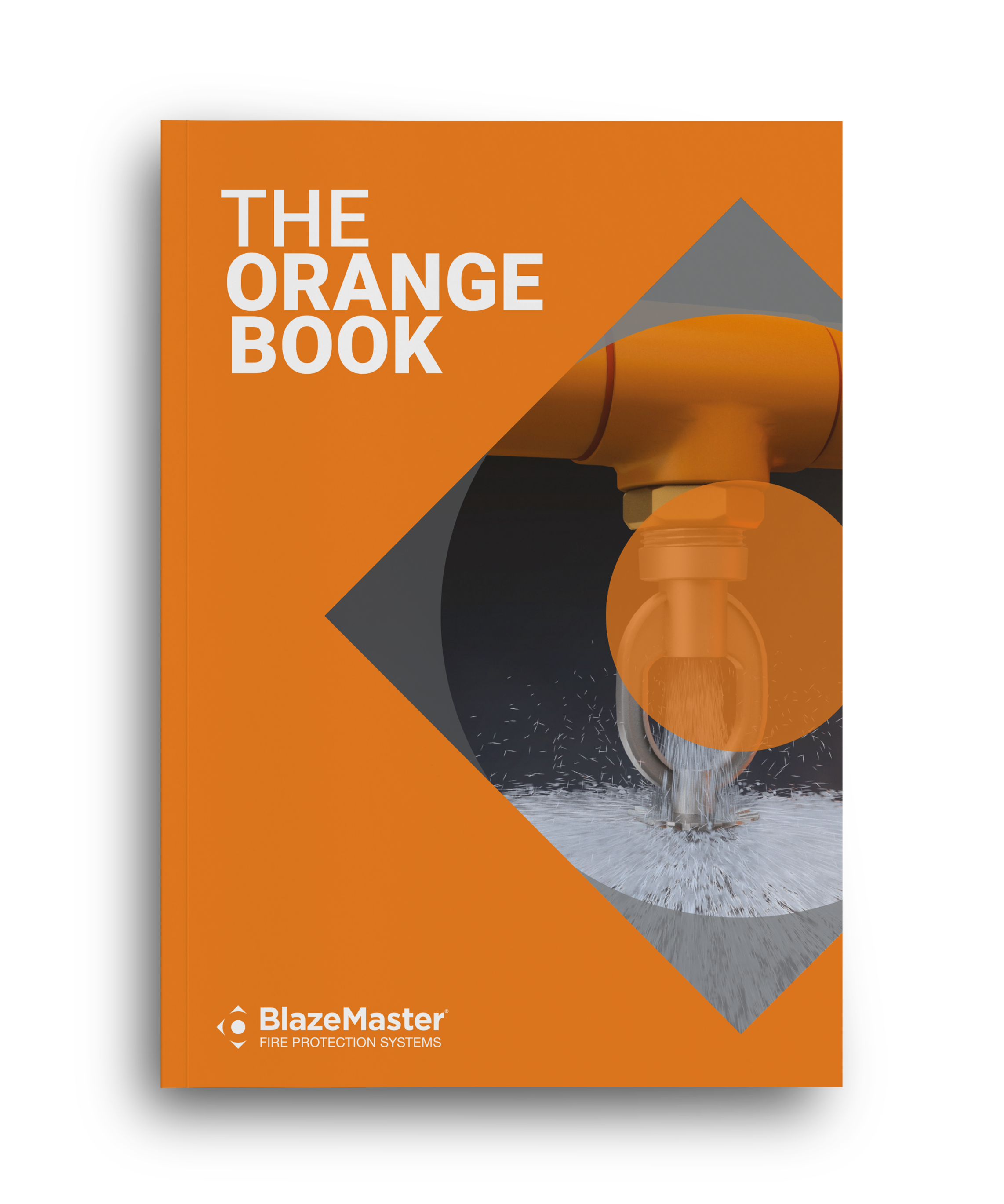 REGISTER FOR YOUR COPY OF THE ORANGE BOOK TODAY
The Orange Book is available for immediate online access, totally free of charge.
Explore The Orange Book Online
Get quick access to the guidance, support and technical information you need from this dedicated online edition of The Orange Book.
As the Orange Book evolves through the years, so too will this useful online portal for fast access to the Orange Book's ever evolving design, technical and specification considerations.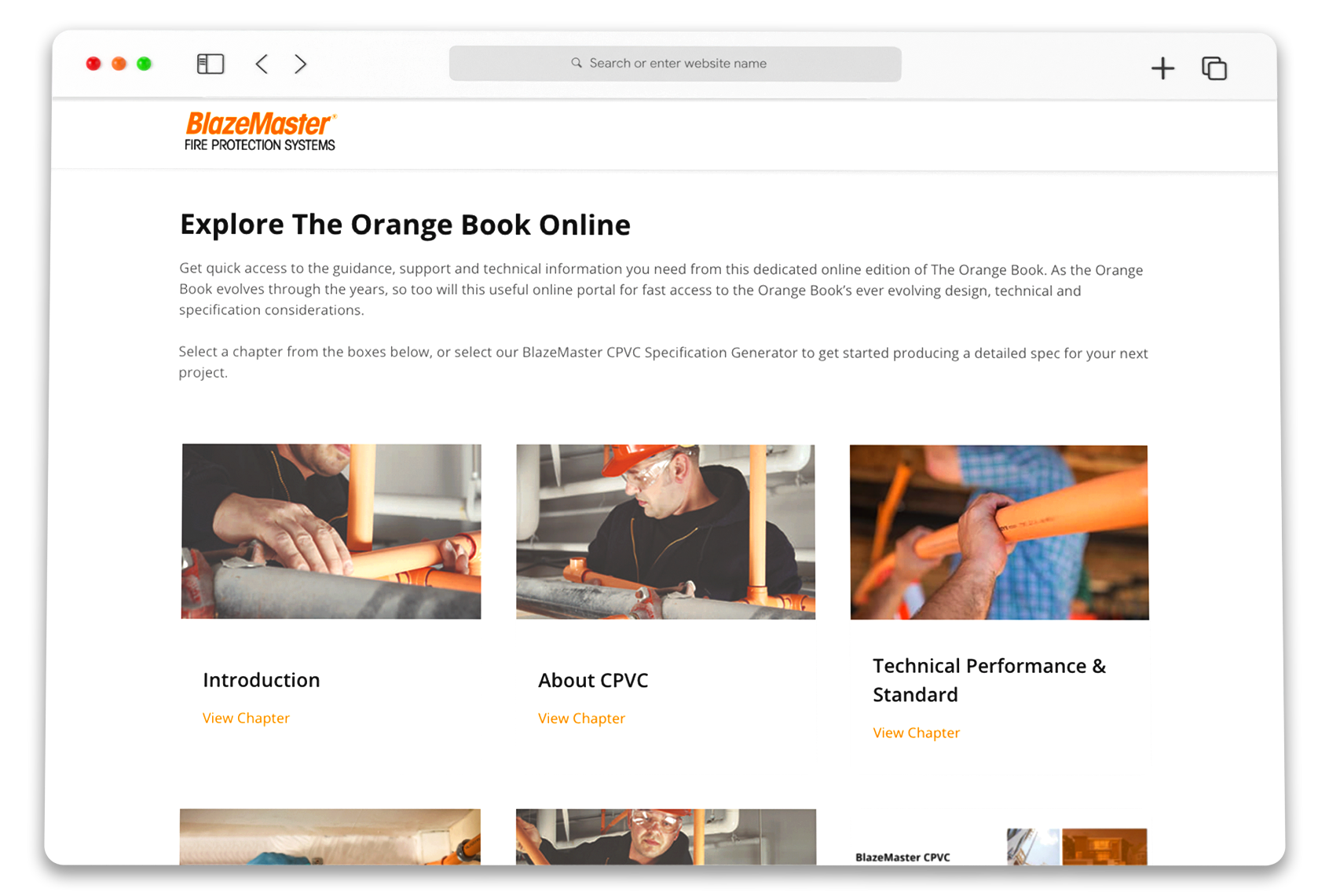 Ready to Get Started?
It is widely known in the construction industry that communication, sharing of information and collaboration between construction organisations must improve. We welcome your decision to use this book as a collaborative effort to share fire safety knowledge and expertise with those that need it.