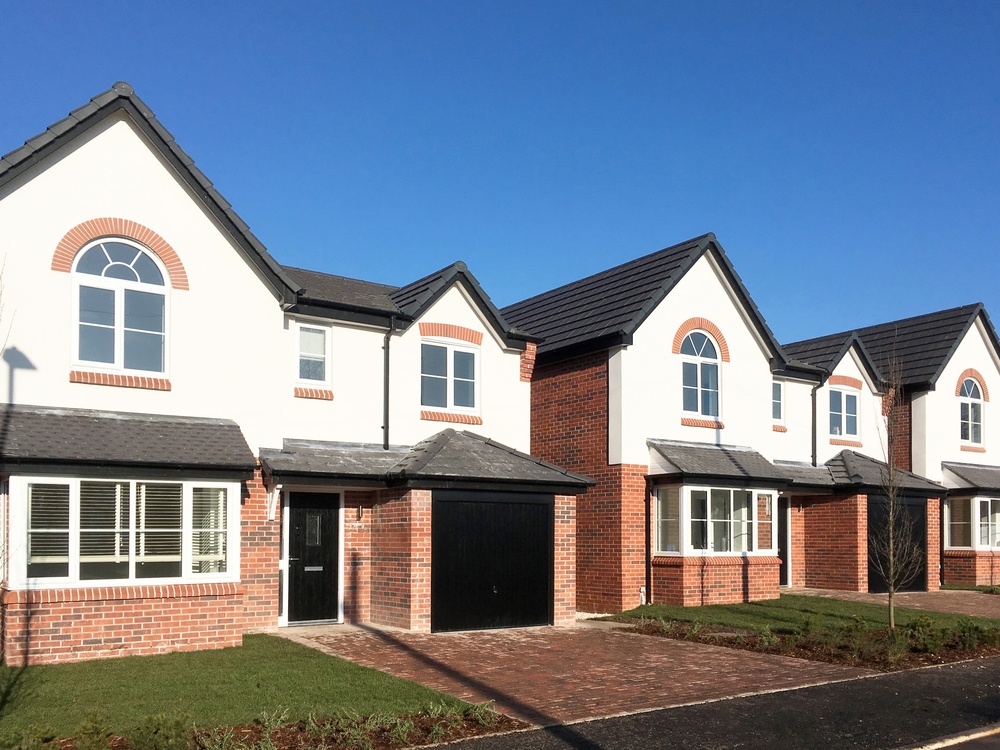 BlazeMaster® Fire Protection System Successfully Installed in Residential Settings
In 2016, Wales became the first country in Europe to require automatic fire sprinkler systems in new and converted residential properties. The mandate resulted from the concern over the loss of life due to property fires.
BlazeMaster® Fire Protection Systems worked in collaboration with contractors as they installed these life-saving sprinklers in residential settings.
The Case for Fire Sprinkler Systems in Abercanaid
New plans for a housing development in Abercanaid, South Wales, generated twelve pilot projects that focused on testing the requirements to install fire sprinkler systems in residential environments. These requirements were made effective on January 1, 2016.
In a country where residential sprinklers are relatively uncommon, this served as an opportunity to see how well fire sprinklers could be incorporated into building design and construction. The tests would answer questions and concerns regarding the product need, compatibility and cost-effectiveness.
The Result
Greenwich Communities hired Residential Sprinkler Protection (RSP) to handle the work, and the result was a good experience they can apply moving forward, according to Tom James, general contractor for Greenwich Communities, Ltd.
With the project under much surveillance, RSP owner John Newman said he chose BlazeMaster Fire Protection Systems for their years of proven reliability and performance.
"I've worked with BlazeMaster for years and there is no other material I would have used on this project," Newman said. "We knew we would have to be fast and flexible. BlazeMaster lets us do just that."
BlazeMaster CPVC's easy installation made it simple to accommodate other building systems and features, he said. "It's very easy for us to route around (other work), and with steel pipe that's a nightmare."
RSP used a two-man crew for the entire job, Newman said. "It's not labor-intensive at all. The pipe is light to carry and easy to cut. I've worked with steel before and there is a big difference."
Construction was completed within nine months, despite the addition of a second block of flats.
Based on its experience in Abercanaid, Greenwich Communities expects to use BlazeMaster on future projects, James said.
To discuss using a BlazeMaster Fire Protection System for your residential project, call +44 (0)7710 372281 or contact one of our piping systems consultants.