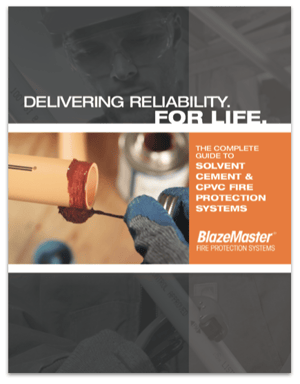 BlazeMaster® Fire Protection Systems recommends solvent cement welding as a quick, simple, safe and highly reliable joining method.

Solvent cement welding is a fast, easy installation process that uses solvents and chlorinated polyvinyl chloride (CPVC) resin to chemically fuse the pipe and fitting together at the molecular level. The solvent cement is effective and safe to use.

The company uses internal and external testing to ensure their piping and installation products are safe for people and the environment, while offering long-term reliability.

In the Complete Guide to Solvent Cement, you'll discover:


What solvent cement is.
How it works.
How it makes the joint the strongest part of the piping system.
Why solvent cement is safe to use.
Considerations for successful installation with solvent cement welding.
To download the guide, complete the form.