Until BlazeMaster CPVC® fire protection systems were introduced in 1984 – changing the fire sprinkler protection industry for the better – steel was the material of choice for fire sprinkler system pipe and fittings worldwide. Steel's strength and resistance to heat made it a logical choice.
Chemical compatibility continues to be a topic of significant interest in the fire protection industry. Let's take a moment to dispel common myths about chemical compatibility.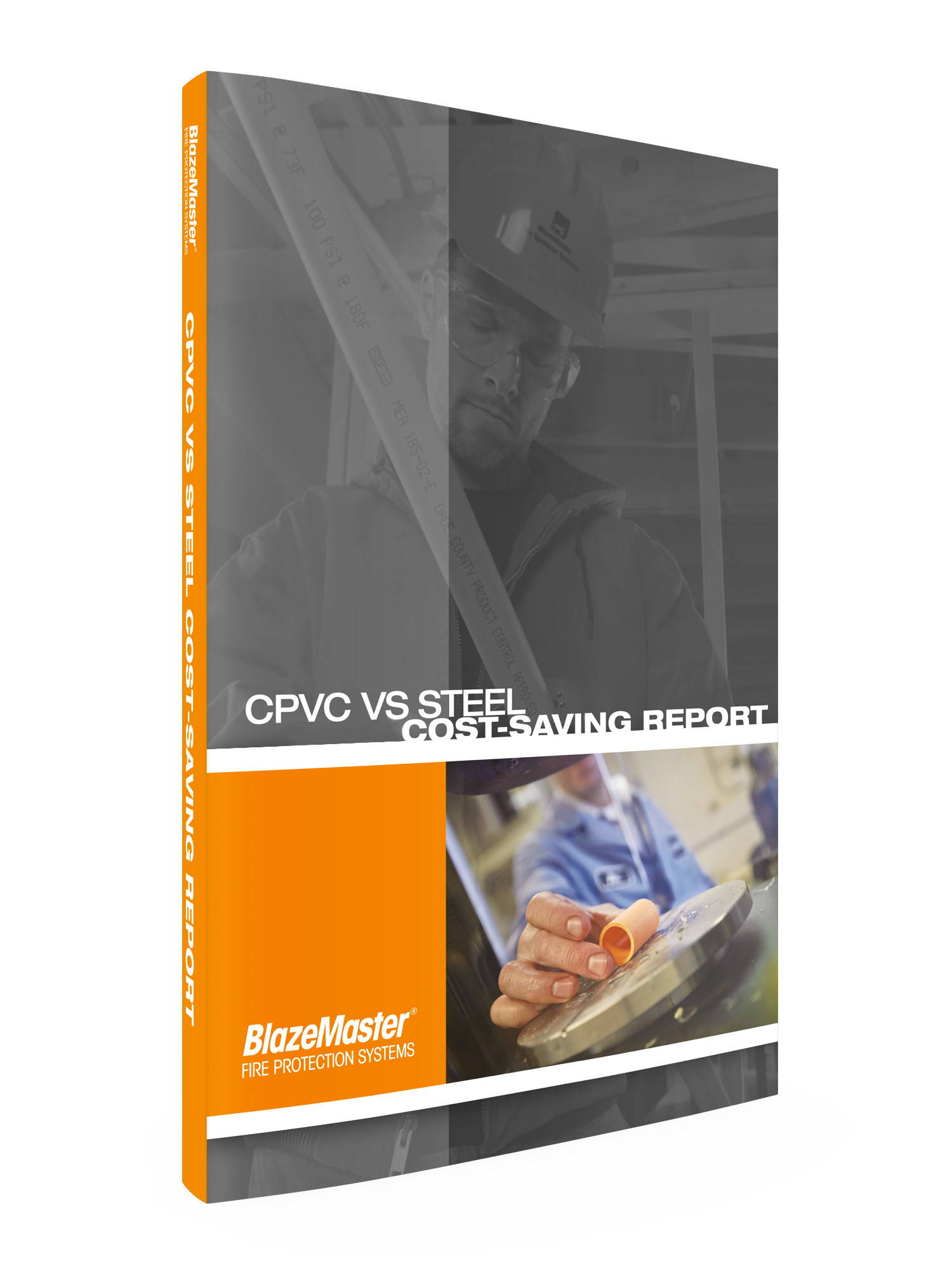 Cost-Savings Report
Discover how to save time and money with the right fire sprinkler system.
BlazeMaster® CPVC is the ideal prescription for new construction or retrofitting hospital fire sprinkler systems. BlazeMaster CPVC may be used in any light hazard occupancies as defined by NFPA 13: Standard for the Installation of Sprinkler Systems, which includes hospitals and healthcare facilities, office buildings, schools, theaters and places of worship.
When the temperature drops, you likely take extra care in many of your daily activities – the way you drive, the maintenance of your home, and how you dress to go outdoors.
Viking announces its new line of InstaSeal® Sprinkler Head Adapters manufactured with BlazeMaster® CPVC, designed to speed installation with no need for thread tape or sealant. The adapters' full brass thread inserts prevent the potential for cross-threading while providing a tight seal every time via its EPDM seat.
Home builders can add value to their new home offerings and attract buyers by including fire sprinkler systems.
BlazeMaster vs. Generic | BlazeMaster vs. Steel
Fire sprinkler systems are designed to protect lives and property. But for building owners and contractors, the system must also protect your reputation from risks ranging from leaks and malfunctions to disruptions for occupants.
BlazeMaster vs. Generic | BlazeMaster vs. Steel
It's a fact: BlazeMaster® CPVC is the world's most specified non-metallic fire sprinkler system pipe and fitting material. Every day since it was introduced in 1984, BlazeMaster CPVC has saved the lives of countless individuals, firefighters and other safety professionals and prevented property damage.
A bill recently introduced in Congress seeks to encourage building owners to invest in fire sprinkler retrofits by accelerating the depreciation rate for high-rise residential and non-residential buildings to 15 years. Current depreciation rates are 39 years for non-residential buildings and 27.5 for residential properties.
Listings and Innovations | Residential
A new section of the 2019 edition of NFPA 13 (16.3.9.6.2) specifically states that nonmetallic piping, including CPVC, may be used in fire sprinkler systems in private garages within a dwelling as long as the garage space: