BlazeMaster vs. Steel | Commercial | Installation | Residential
When planning to install a fire sprinkler system in an existing building, key factors to consider include the cost of labor and materials, speed of implementation, potential disruptions for occupants, long-term durability and more. BlazeMaster® Fire Protection Systems provides clear advantages across the board that make it the best option for retrofits.
An online search for the word sustainability reveals this initial definition: "the ability to be maintained at a certain rate or level."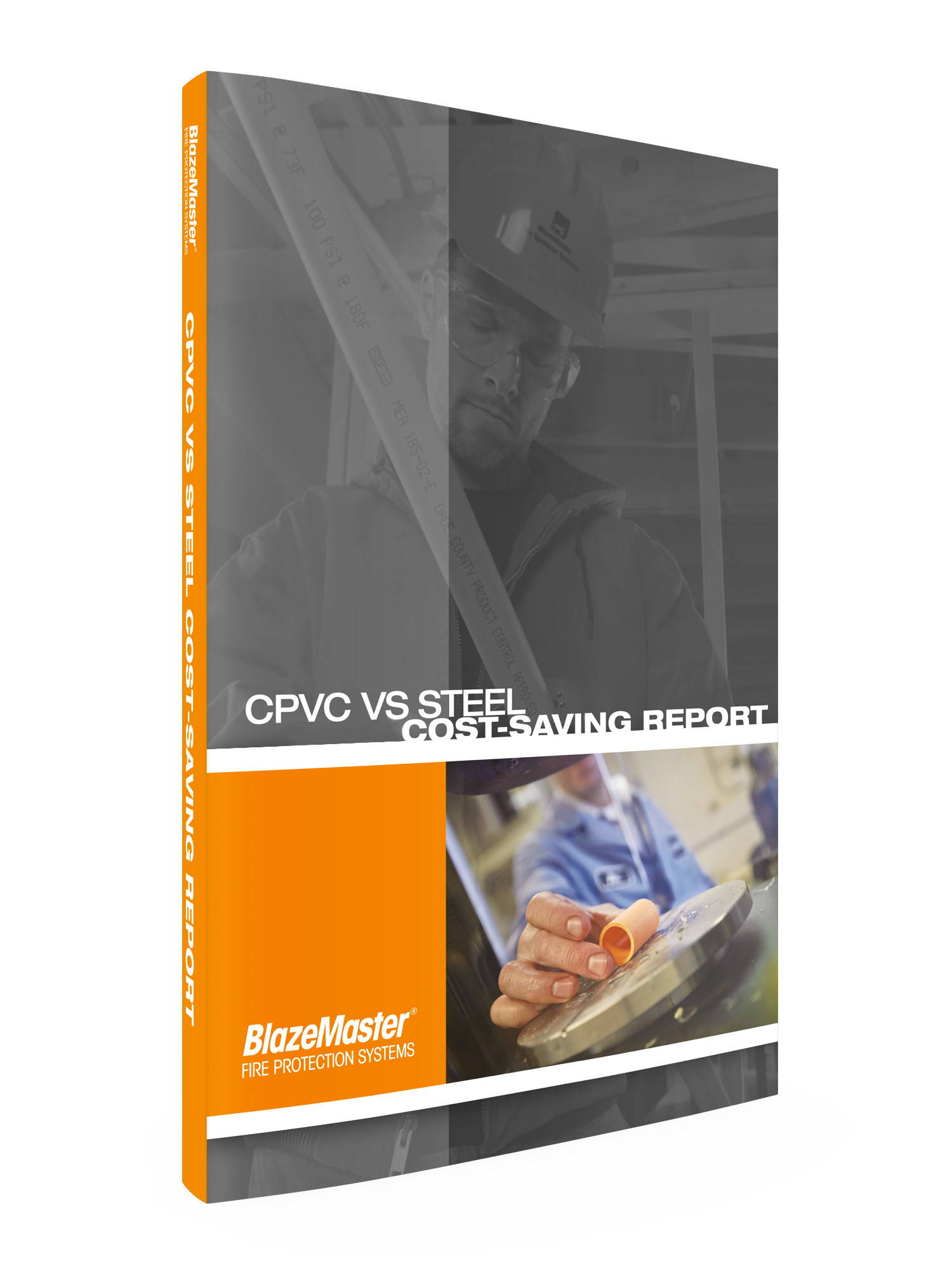 Cost-Savings Report
Discover how to save time and money with the right fire sprinkler system.
As you plan a fire sprinkler system project, choosing the right materials is a critical early step as the products you choose can have a major impact on the initial cost, the longer-term maintenance costs, and the overall performance and dependability of the system.
There is no playbook for manufacturing in a 100-year pandemic, but in the midst of a crisis, game plans come together in a hurry. The team producing Lubrizol CPVC compounds in Louisville, Kentucky, has found that when people pull together, rely on their value system in decision making, and know they can depend on each other, it is possible to rise to the most unforeseen challenges.
BlazeMaster vs. Steel | Commercial
When designing fire protection systems for docks and marinas, it's a logical choice to specify BlazeMaster® CPVC primarily due to its corrosion resistance. However, there is some misunderstanding in the market that these types of facilities are always considered "ordinary hazard" under NFPA 13, which means steel pipe must be used. In fact, fire officials have flexibility to classify these facilities as light hazard based on a variety of factors.
Until BlazeMaster CPVC® fire protection systems were introduced in 1984 – changing the fire sprinkler protection industry for the better – steel was the material of choice for fire sprinkler system pipe and fittings worldwide. Steel's strength and resistance to heat made it a logical choice.
Chemical compatibility continues to be a topic of significant interest in the fire protection industry. Let's take a moment to dispel common myths about chemical compatibility.
BlazeMaster® CPVC is the ideal prescription for new construction or retrofitting hospital fire sprinkler systems. BlazeMaster CPVC may be used in any light hazard occupancies as defined by NFPA 13: Standard for the Installation of Sprinkler Systems, which includes hospitals and healthcare facilities, office buildings, schools, theaters and places of worship.
When the temperature drops, you likely take extra care in many of your daily activities – the way you drive, the maintenance of your home, and how you dress to go outdoors.
Viking announces its new line of InstaSeal® Sprinkler Head Adapters manufactured with BlazeMaster® CPVC, designed to speed installation with no need for thread tape or sealant. The adapters' full brass thread inserts prevent the potential for cross-threading while providing a tight seal every time via its EPDM seat.