An important consideration in any building project is the cost of materials. In most instances, contractors look to the highest quality product for the lowest cost. But, what happens when a common product is no longer affordable?
Chlorinated Polyvinyl Chloride (CPVC) is a specially engineered thermoplastic first commercialized by Lubrizol in the early 1960's. Since its first use, CPVC has steadily grown in popularity and is now used in industrial, commercial and residential buildings around the world. However, a thermoplastic may not be the first thing that comes to mind when discussing fire protection systems. So, what makes CPVC a viable piping material for fire sprinkler systems? A breakdown of the science of CPVC may help explain it.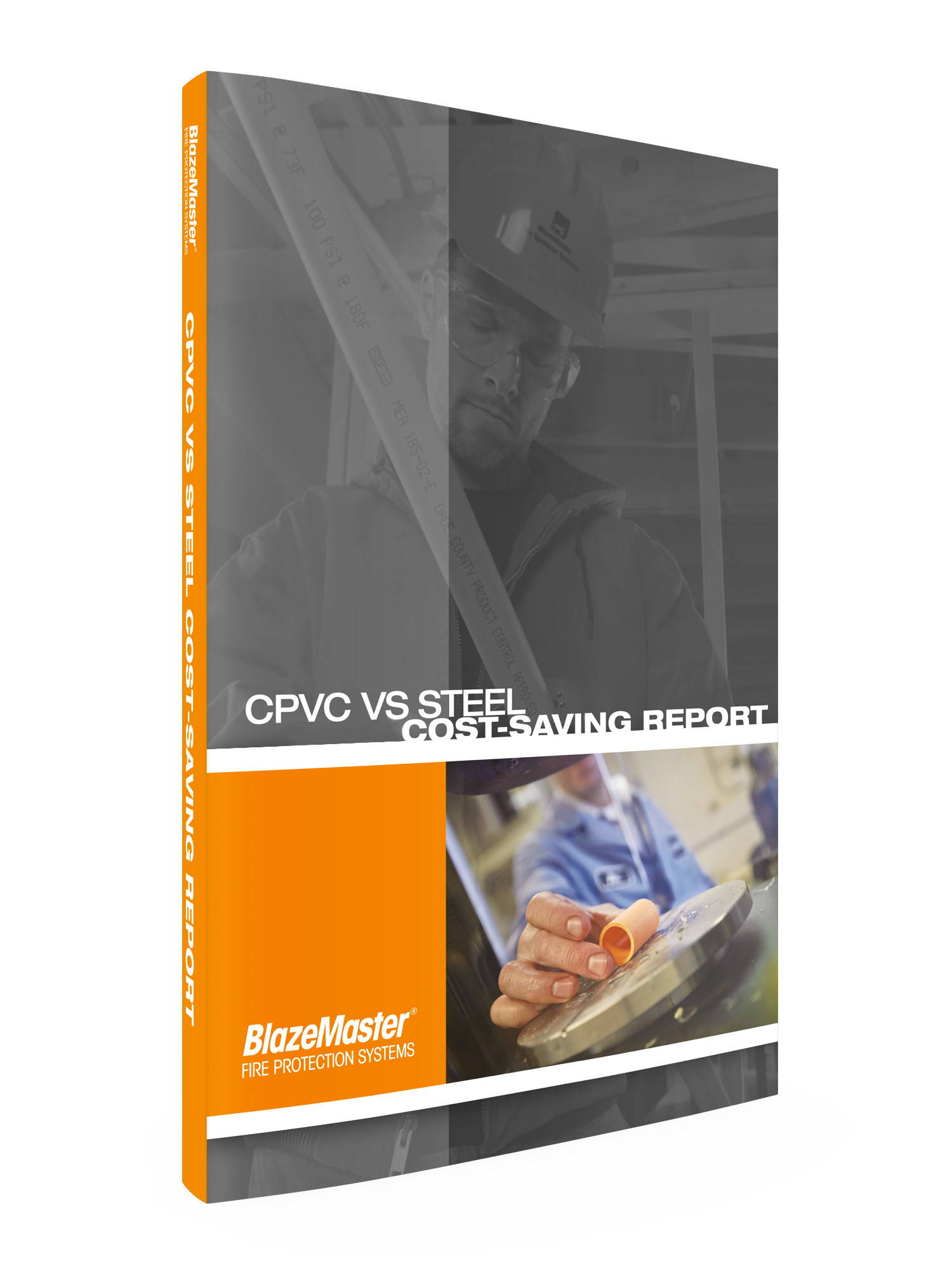 2018 Cost-Savings Report
Discover how to save time and money with the right fire sprinkler system.
For 30 years, BlazeMaster® Fire Protection Systems have been specified for thousands of residential and commercial buildings around the world. But why are building owners and contractors choosing a thermoplastic fire sprinkler system over steel and other non-metallic materials?
Case Study | Contractors | Cost Savings | Material Comparison | US Resources
Conversion to BlazeMaster® CPVC Pipe Allows Leading Southeast Sprinkler Contractor To Meet Schedules Not Possible With Steel Affordable Fire Protection, Inc. (AFP), one of the largest fire sprinkler contractors in the Southeast, promotes itself as having been an early adopter of BlazeMaster Fire Protection Systems, and for good reason. With more than 200 employees installing, on average, 200,000 sprinklers each year, the rapidly growing company has its hands full with a broad range of multi-family, high-rise and light hazard projects – each with its own tight construction schedule.
Case Study | Material Comparison | Residential | Retrofit | US Resources
When five students died tragically in a fire at the University of North Carolina, Wake Forest University in Winston-Salem, N.C., embarked on an ambitious program to retrofit all campus housing with fire sprinkler systems. The university was limited to working on the project from mid-May to mid-August, when the number of students requiring campus housing was greatly reduced. Two buildings were completed during the first summer, then four in the summer of 1998, and six in 1999.