The long-standing real estate boom in Atlanta got an added boost with the completion of Phase I of Atlantic Station. The $2 billion development off I-85 in Atlanta is credited as being the community that launched the live-work-play concept that is quickly gaining popularity in other parts of the country.
Like most school systems, the Colorado Independent School District in Colorado City, Texas, has more needs than it does money to fulfill them. So, when voters in the West Texas district in 2013 approved a $29.9 million bond issue for construction of a new school, district officials knew they would have to be efficient in spending taxpayers' money. The district planned a new, larger building to house more than 700 students in grades K-8. It would replace two outdated elementary school buildings, each more than 65 years old. In addition to modern amenities and educational features, the new building would feature a fire sprinkler system, something its predecessors lacked. "We didn't have any other fire sprinkler system in the district," said Supt. Reggy Spencer.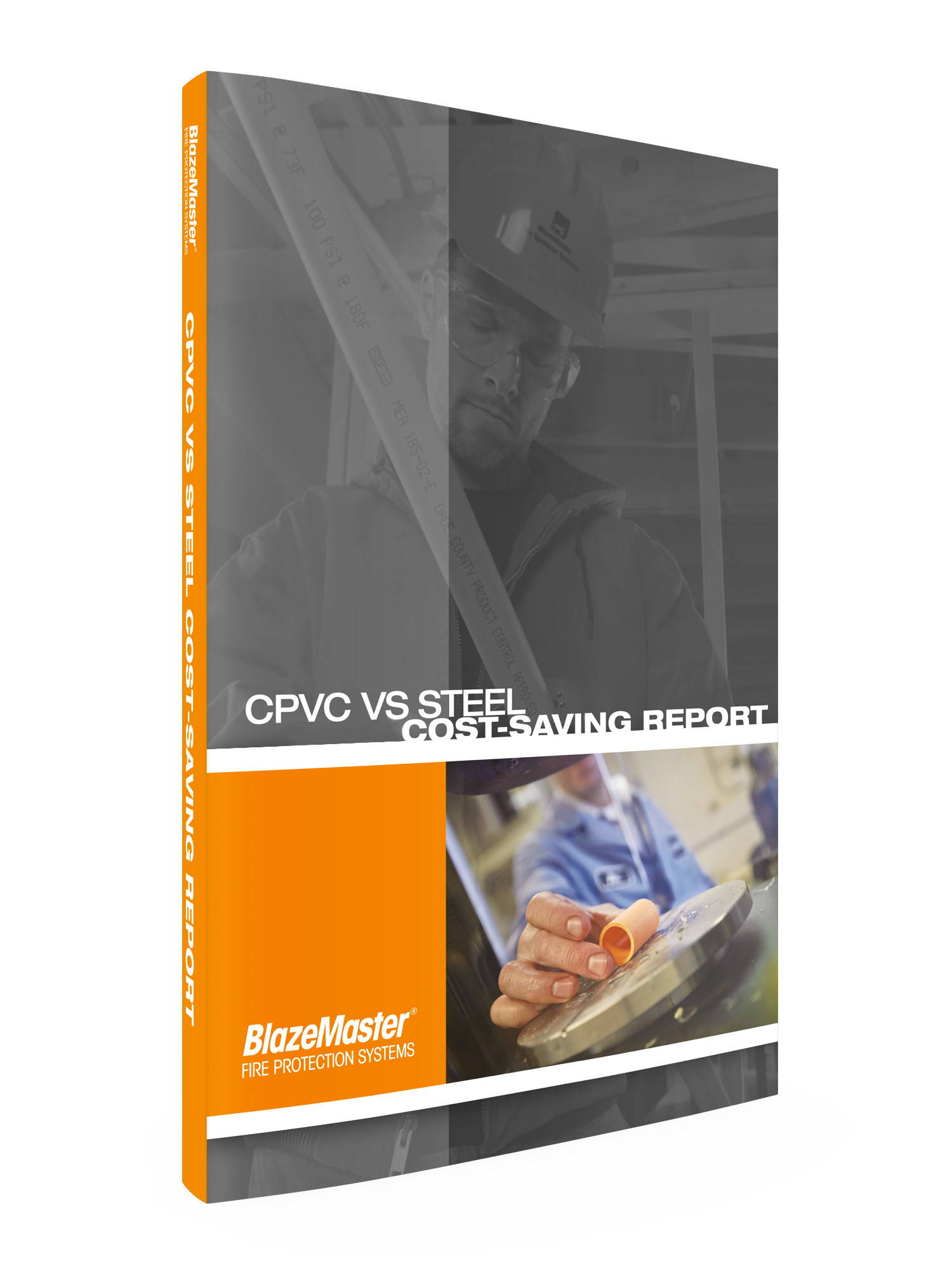 2018 Cost-Savings Report
Discover how to save time and money with the right fire sprinkler system.
A school building poses a tricky situation when it comes to installing a fire sprinkler system. Students fill hallways and classrooms constantly, whether it's classes during the day, sports after school or on weekends, and activities throughout the summer. Finding the time to complete a major facility upgrade without disrupting the flurry of activity can be a challenge. Educational facilities rarely close long enough for this to take place. How do you solve this problem?
As one of only six universities with its own fire department, the University of Notre Dame, founded in 1842, is a prime example of an institution that places a high priority on fire protection. To minimize the potential devastation of residence hall fires, Notre Dame launched a retrofit program in 1979, installing sprinkler systems during the renovation of old buildings and the construction of new ones.
Faced with a city ordinance that required its chapter house in Lawrence, Kansas, to be sprinklered before it could be occupied, Alpha Xi Delta Fraternity, Inc. solicited a number of bids from local contractors. The bids offered recommendations regarding the most cost-and time-efficient installation.
Millions of homeowners across the United States have come to rely on Ron Hazelton for down-to-earth, practical advice. As the on-air Home Improvement Editor for ABC TV's Good Morning America and star of the hit syndicated show HouseCalls, Hazelton has guided do-it-yourselfers for years through the ins and outs of countless home renovation and maintenance projects.
It wasn't that many years ago that codes first started mandating the practice of firestopping in various commercial applications. As a result, firestopping is still a relatively new service area offered by contractors who have chosen to expand their expertise.
Case Study | Residential | US Resources
What started as routine maintenance at a Jamestown, North Carolina multi-family complex turned into a dangerous, life-threatening situation for a construction team member of LEC Properties Incorporated. The team member was cleaning the weeks-old, 460-unit luxury Crowne Lake Two when fuel used to refill a pressure washer in the breezeway spilled onto the already hot exhaust system, igniting into a blazing fire.
Case Study | Contractors | Installation | US Resources
Largest dorm in North America completes fire sprinkler retrofit in record 11 months without displacing students With 3,000 beds inside and one-million+ square feet of housing comprising an entire city block, Jester Center at the University of Texas Austin was recognized as the largest dormitory in North America when it was built.
Case Study | Commercial | Cost Savings | Retrofit
Thirty-four years ago the fire sprinkler industry witnessed something never seen before – the first commercial installation of a CPVC fire sprinkler system. The system was a BlazeMaster® CPVC fire protection system. The installation was at the world renowned Fontainebleau Hilton Resort, which has often been described as the crown jewel of Millionaire's Row on Miami Beach with its 920 grand rooms and more than 50 suites. Over the years, the Fontainebleau has been home to movie stars and has been visited by every American president since Eisenhower. Films shot on location include Goldfinger, Scarface and The Bodyguard. Its magnificent image is enhanced with such special attractions like a 7,000 square-foot Octopus pool with its 240-foot water slide. Other amenities include a state-of-the-art fitness center, three whirlpool baths, a shopping arcade, business center and 190,000 square feet of meeting space.