Installing a CPVC fire protection system certainly benefits the residents and owners of the properties being protected. It offers years of reliable fire protection. CPVC fire protection systems are field-proven to save lives and properties every day.
We read headlines and view news reports all too frequently about fire destroying or seriously damaging historic buildings. A report from last October recalls the loss of what was known as England's oldest hotel, Exeter's Royal Clarence, which was completely destroyed in 2016. Many of us also recall the horrible day nearly 30 years ago when Windsor Castle burned and was saved by heroic fire fighting efforts. Many more cultural and national heritage buildings have indeed been lost or damaged, a partial list of which may be found here.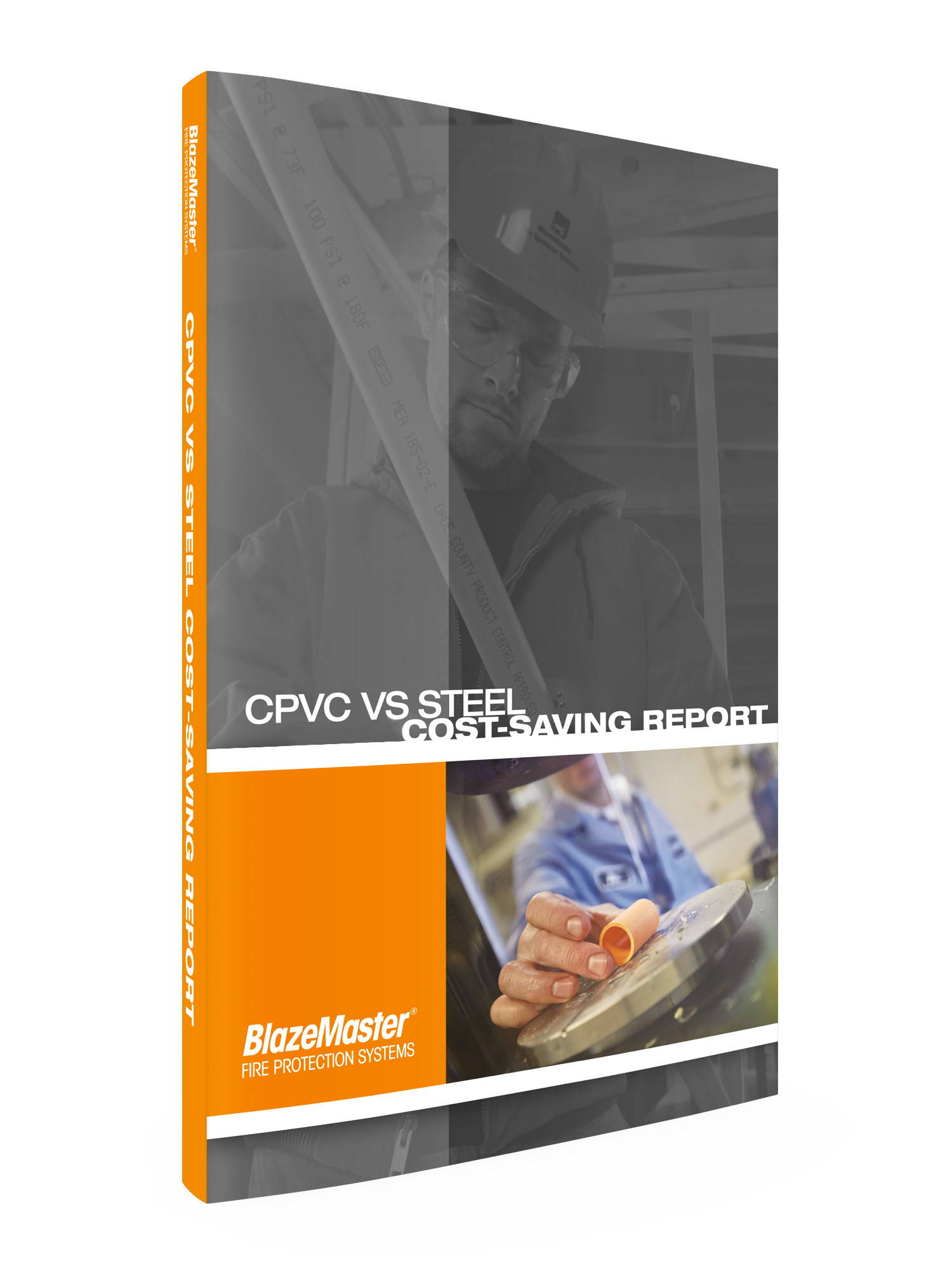 Cost-Savings Report
Discover how to save time and money with the right fire sprinkler system.
Most new home buyers dream big. Builders understand their desire to incorporate the latest extras such as smart home features, hidden lighting and other modern design features. Such features can also be lucrative add-ons for builders.
Fire protection industry installation professionals must now hold the IQ Level 2 Certificate in Fire Sprinkler Installation, supported by the British Automatic Fire Sprinkler Association (BAFSA).
Before the CPVC pipe changed the fire sprinkler protection industry, steel piping was the material of choice for fire sprinkler systems worldwide. Its strength and resistance to extreme heat made the case for using steel a logical choice.
Do you still seek proof that fire sprinkler systems really do save life and property? Here it is.
BlazeMaster® CPVC is a market leader in the fire protection market for many reasons. We've established an enviable international track record for quality and reliability, an area in which we've excelled for more than 30 years. When we tell specifiers, designers, contractors, installers and Registered Social Landlords that our products are compatible with an ancillary construction product, or that our piping performs to certain burst or impact resistance levels, the information and data behind those claims are established and verified by an unbiased third party.
The main contractor knew from the start of the 955-apartment Chapel Wharf development that a fire protection system would be a key feature in the minds of would-be occupiers and tenants.
It is a common misconception that BlazeMaster® CPVC pipe and fittings are manufactured by Lubrizol Advanced Materials. In reality – you cannot buy BlazeMaster CPVC pipe and fittings from Lubrizol.
I've meant to write this post for some time now. It has been more than two years since the Grenfell fire and in that time the fire sprinkler industry in the United Kingdom has seen tremendous growth. A tragedy such as this often causes a rise in awareness and demand for the products and services we provide, which are designed to save lives and property and hopefully help prevent another such tragedy from occurring.