It is a common misconception that BlazeMaster® CPVC pipe and fittings are manufactured by Lubrizol Advanced Materials. In reality – you cannot buy BlazeMaster CPVC pipe and fittings from Lubrizol.
I've meant to write this post for some time now. It has been more than two years since the Grenfell fire and in that time the fire sprinkler industry in the United Kingdom has seen tremendous growth. A tragedy such as this often causes a rise in awareness and demand for the products and services we provide, which are designed to save lives and property and hopefully help prevent another such tragedy from occurring.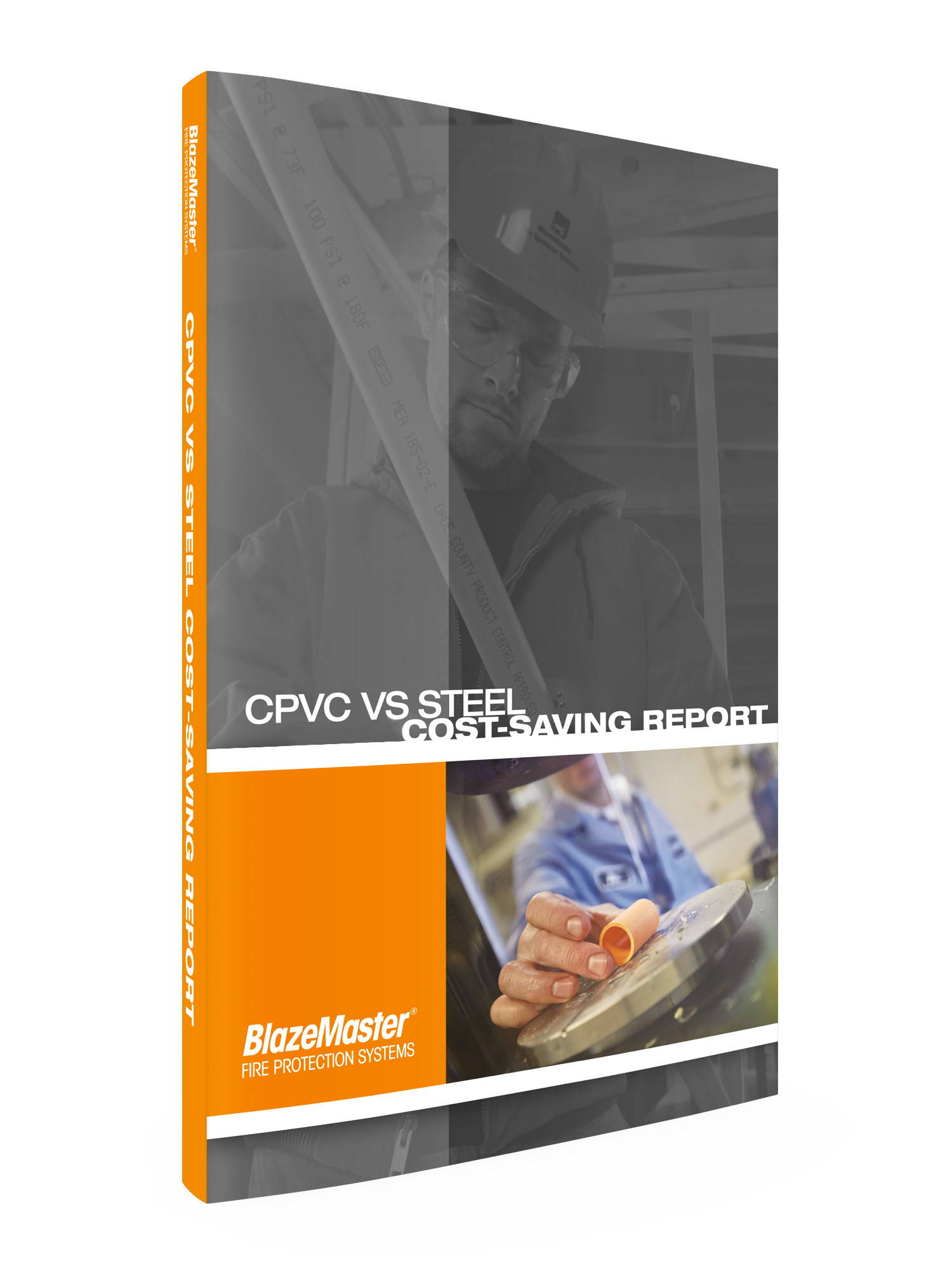 Cost-Savings Report
Discover how to save time and money with the right fire sprinkler system.
I recently detailed why CPVC – which has been in use for more than 30 years in fire protection systems worldwide – offers clear advantages over steel piping. These include lower initial cost, ease and safety of installation, and a lower cost of ownership that includes better flow rates and reduced maintenance.
While CPVC pipe and fittings are used daily in concrete tower blocks and private homes as the best choice for fire protection, one brand – BlazeMaster® CPVC – has performed well for years. Today, we would like to focus on one reason that is so: the FBCTM System Compatible Program – the original and most trusted chemical compatibility program in the industry.
As interest in concrete tower block fire sprinkler system retrofits increases across the nation, there remains a backlog of projects. Sadly, this is primarily in direct response to the Grenfell Tower Fire as owners and local housing authorities react to resident demands. It's difficult to believe that it's been two years since this tragedy occurred.
If you are a tower block owner, registered social landlord or someone who still believes that a fire sprinkler system is too expensive – or not needed – to include in a new flat or for a retrofit project, you're in the minority.
Recent events around the world have brought the need for fire sprinkler protection systems to the fore like never before. For high rise block owners and specifiers in the UK who may be unfamiliar with the advantages of BlazeMaster® CPVC over polypropylene random (PPR) or steel in both new construction and retrofit applications – we're pleased to provide you with a wealth of information.
Installing BlazeMaster® Fire Protection Systems is always best left to the professionals for a fast, easy and cost-effective project that will provide years of reliable service.
As the pioneer of CPVC fire protection systems, BlazeMaster® CPVC is backed by 60 years of chemical experience and industrial innovation. As such, we take safety seriously and encourage those working with our products to do so at all times.
Fire sprinkler system fitters across the nation are seeing a surge in business as the demand for retrofitting sprinkler systems in medium-rise and high-rise tower blocks as well as single family homes continues to grow.