As new building safety regulations and fire safety legislation come into force, it's important we understand how modular makes our communities safer, alongside fire suppression technology.
Join us for a special five-part podcast series in which we discuss the biggest change to happen to UK building legislation in a generation.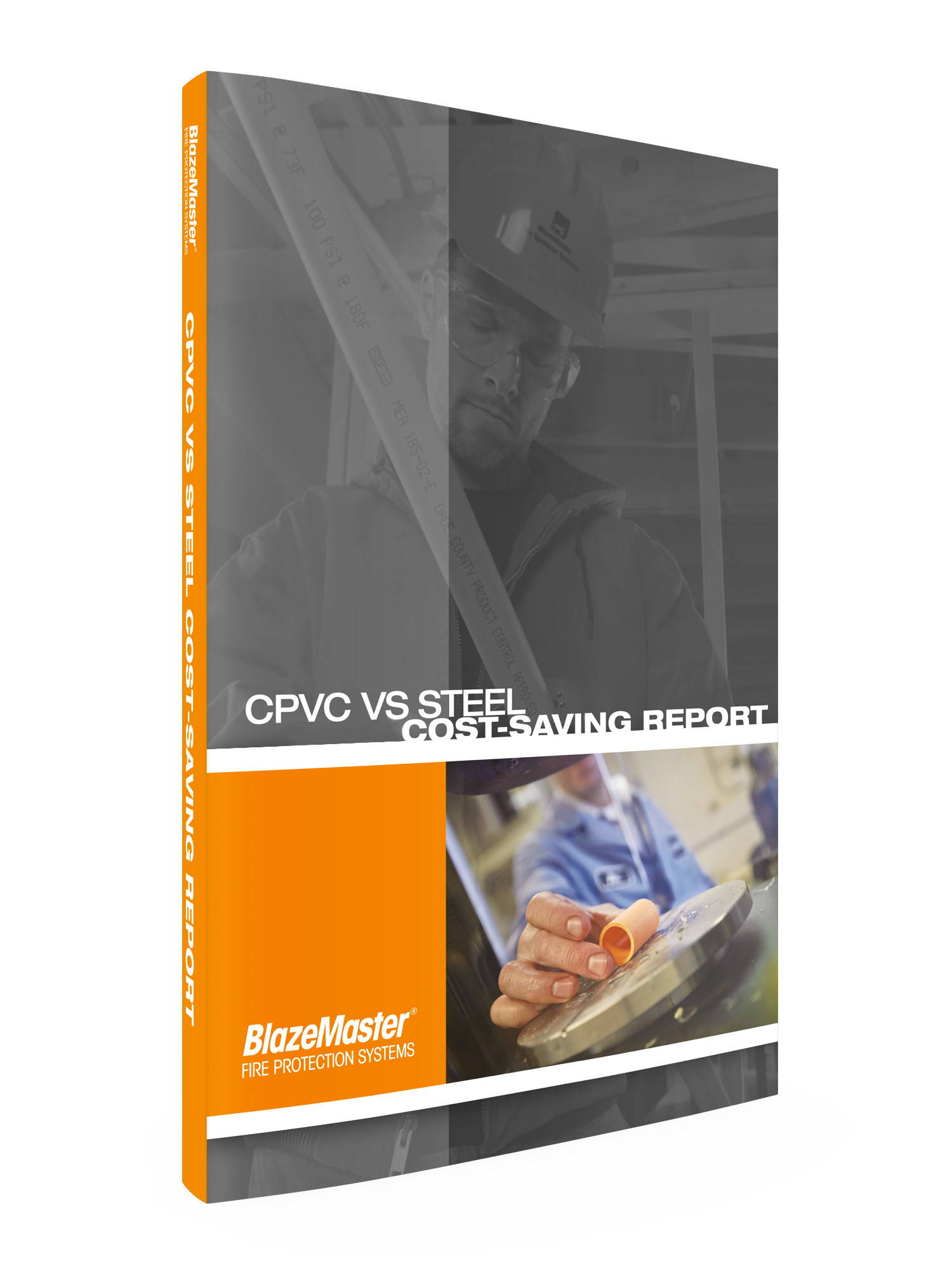 Cost-Savings Report
Discover how to save time and money with the right fire sprinkler system.
Like with any installation project, careful, logical planning and risk analysis is key to a satisfying end result for your team and your occupants. But it's not just recommended; it's regulated. The British Automatic Fire Sprinkler Association lists the installer certification bodies that regulate the design and installation of sprinkler systems in the UK, all of which require certificates of compliance. Consider how BlazeMaster fire protection system responds to this, with an efficient installation process that delivers savings to you and your business, along with effective fire suppression for customers.
Designing an abode or commercial headquarters goes far beyond the building's overall presentation. Architects are responsible for creating experiences, enhancing the way we all go about our lives. It's important for construction professionals to make safety and wellbeing for occupants front of mind, with a keen eye on budgets. It's time to get started with BlazeMaster CPVC, implementing world-leading fire safety in your building designs. While it's prestigious, it's also great practice, especially for cost-conscious professionals of architecture. Here are some proven, practical advantages to incorporating BlazeMaster CPVC in your fire safety systems, all of which have the financial benefit to give you the edge.
Major changes to UK building legislation announced this Spring, require a great deal of preparation from the construction industry today. BlazeMaster Fire Protection Systems are preparing Architects for tomorrow with fast installation and quick painless retrofitting. And there's soon to be a great deal of it.
As major legislation sparks a new era of building safety in the UK, we turn to construction and fire safety professionals to help us to understand the changes that are coming to our homes.
This year, we have an opportunity to significantly widen the reach of superior fire safety to residents nationwide. Major new legislation is coming into effect. However, as some professionals in the building industry have raised concerns regarding how it will work, questions remain unanswered. It's time for fire safety professionals to prepare for what's to come.
Building design is under more scrutiny than ever before. It's about to increase. The events of the Grenfell tragedy, its subsequent enquiries and lessons learned have resulted in a big decision for fire safety in the UK. The decisions announced this April are about to affect everyone in construction, from Architects, to Engineers to Landlords.
There are going to be some incredibly busy times ahead. Fire safety systems in UK residences will never have seen this much demand all at once. New legislation aimed at serving the residents of high-rise buildings in the wake of the Grenfell Tower tragedy has incorporated fire sprinkler installation. There's going to be a lot to do.
Between 2016 and 2017, 74,874 fires were reported in England, just over 30,000 of which were in dwellings. 325 fatalities were from fire, 296 of which were in dwellings. Almost all fire-related deaths in the UK during this time period took place at home. No number of fires occurring in occupancies is a good number; however the presence of fire is inevitable.